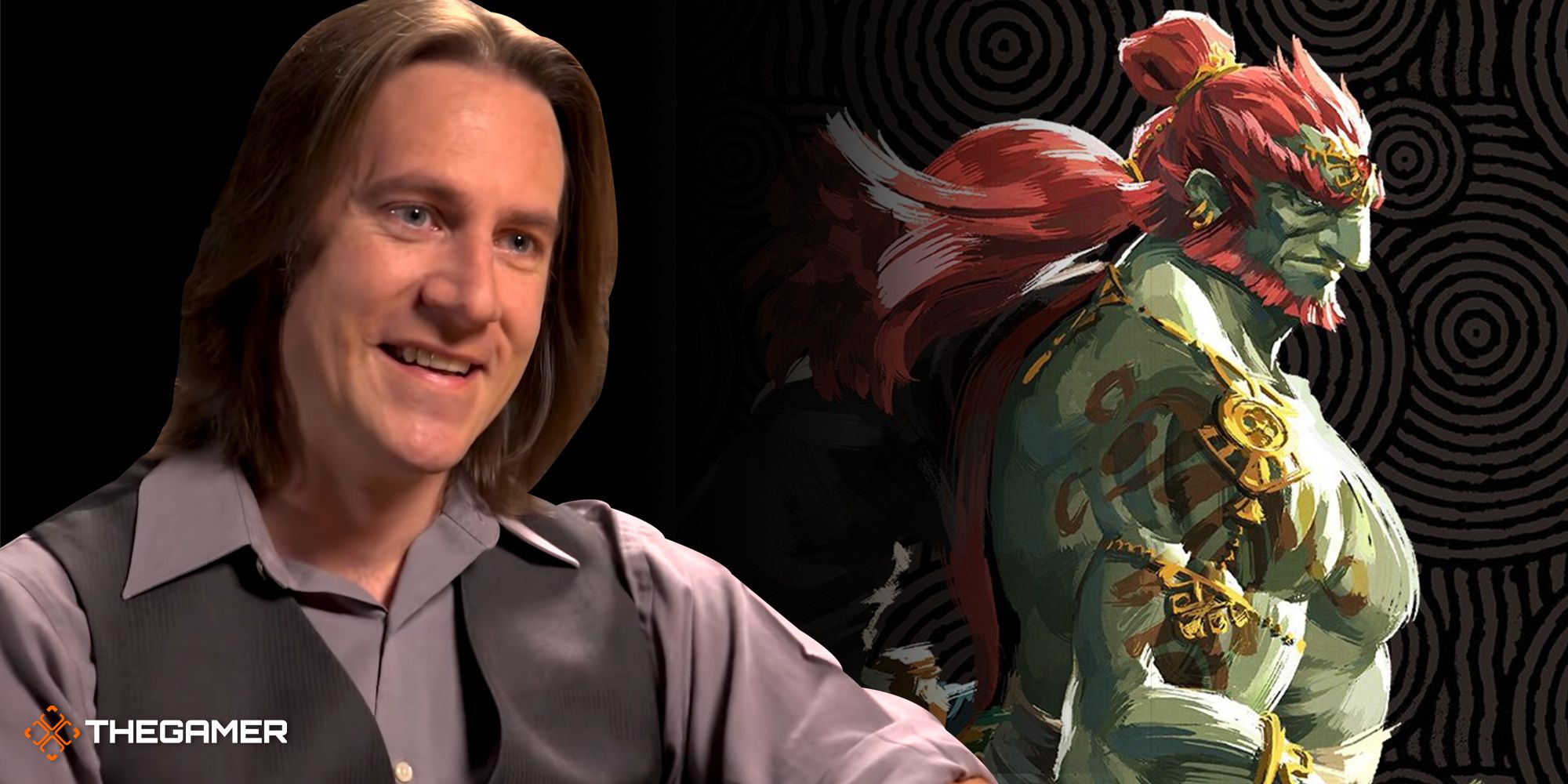 If you saw the third and final trailer for The Legend of Zelda: Tears of the Kingdom yesterday, you may have heard the familiar voice when Ganondorf made his appearance. That's because the man who voices the Zelda villain is none other than the Man of a Thousand Voices, Matthew Mercer.
"Having received approval from Nintendo, I am very happy to be voicing Ganondorf in The Legend of Zelda: Tears of the Kingdom." Mercer wrote Right after the trailer fell yesterday. "It is an immense honor that I have committed myself to doing justice."
RELATED: If Zelda Can't Play In Tears Of The Kingdom, We'll Riot
Even if you don't know the name, you've probably heard the name Matthew Mercer. He's been in so many anime and video games that IMDB will scroll until your fingers get tired, but to name a few: the male protagonist in Midnight Suns, Cassidy in Overwatch 2, Falco in Edgerunners, Attack on Titan. 's Levi, Goro. Yakuza: Like a Dragon, Majima from Hunter Touchdown in No More Heroes III, provided numerous random voices for The Last of Us Part II, Star Wars Jedi: Fallen Order, Final Fantasy 7 Remake, Red Dead Redemption 2, and more. increase. Dozens more.
This isn't the first time Mercer has played Ganondorf, but he says, "I've been a huge Legend of Zelda fan since I was a kid, and Ganondorf is one of my favorite enemies." he wrote"To the point where I drew this green-skinned menace in a web series over a decade ago!"
Matt seems fully aware of the "weight of expectations" for taking on such a big role, and is eager to make his fans "proud" by portraying "such a badass." We'll hear more of Mercer's sultry notes when super-sexy Ganon debuts in Tears of the Kingdom, coming to Switch on May 12.
An avid fan noted that Link appears to be doing a lot of caving in yesterday's trailer. This has led some to believe that Tears of the Kingdom will return the franchise to its roots, at least when it comes to dungeon crawling. The gigantic golem that comes out of seems to fit the course.
Some of the underground locations featured in yesterday's trailer looked dark and wet, so Nintendo confirmed on the official Tears of the Kingdom website that Link will be diving into "Dunk Cavern" in his next adventure. confirmed.
Next: The Legend of Zelda: Tears of the Kingdom Are More of the Same