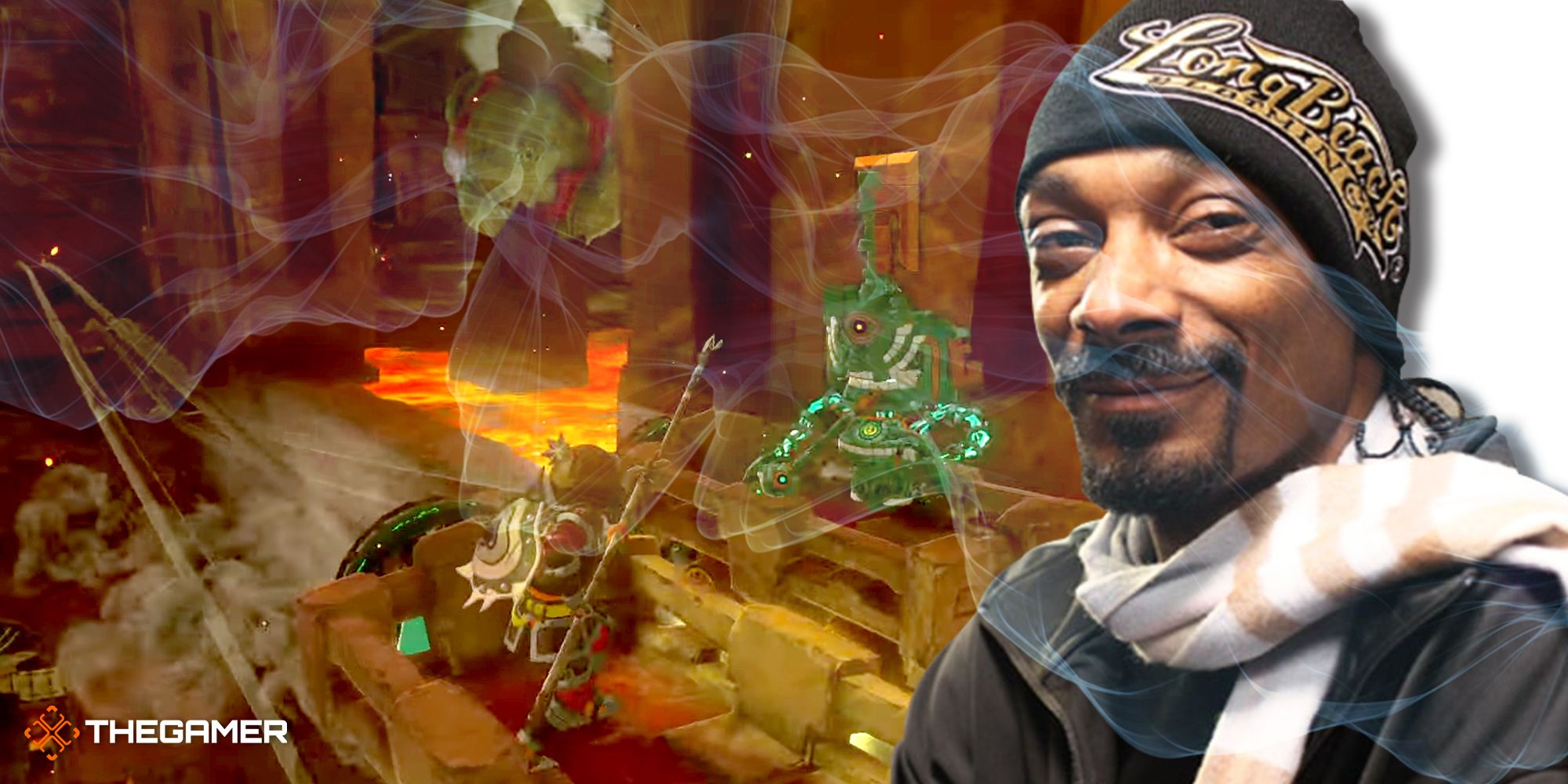 Nintendo has revealed that "Dunk Cave" will be in Tears of the Kingdom, seemingly confirming a longtime fan theory that the game will feature an underground segment.
Ever since Tears of the Kingdom was first revealed (seemingly back in the days of the Breath of the Wild sequel), Zelda fans have been convinced that the sequel will feature an underground cavern of some sort. rice field. This was mostly because we could see Link and Zelda traveling underground in the reveal trailer, but the footage that followed offered little hint that the theory was true.
RELATED: If Zelda Can't Play In Tears Of The Kingdom, We'll Riot
Some had Sheikah-level foresight, as the final trailer for Tears of the Kingdom confirmed that underground caves would actually be a problem. There are a few shots you can see, but the most specific one is when Link is on a rail cart in an area full of lava. Link and Lizalfos fight underground there.
If that's not proof enough for you, Nintendo has gone ahead and confirmed the feature itself on Zelda's official website. has been published. One of them said, "It's not just the sky that's changed in Hyrule. Familiar places have changed dramatically: new towns, dank caves. is waiting to be explored.
I probably would have picked a word other than "dunk" to describe the caverns of the internet-savvy world of 2023, but it confirms that they'll be featured in the game to some degree. To explain, "wet" means damp and cold, and seems to suggest that the cave is fairly large. .
It's nice to have a cave confirmed, but it's not too surprising.Not only have fans been theorizing about this since the beginning, but the last trailer Nintendo shared actually seems to show a cave. There were some shots where Link escaped from a rock monster that looked like a cave, and a scene where we were shown a strange area that looked like it was underground.
Just because Nintendo has revealed there will be a "dank cave" doesn't necessarily confirm the whole underworld some fans have been hoping for. Kingdom version Hyrule.
Next: I finally found the Dungeons & Dragons bug