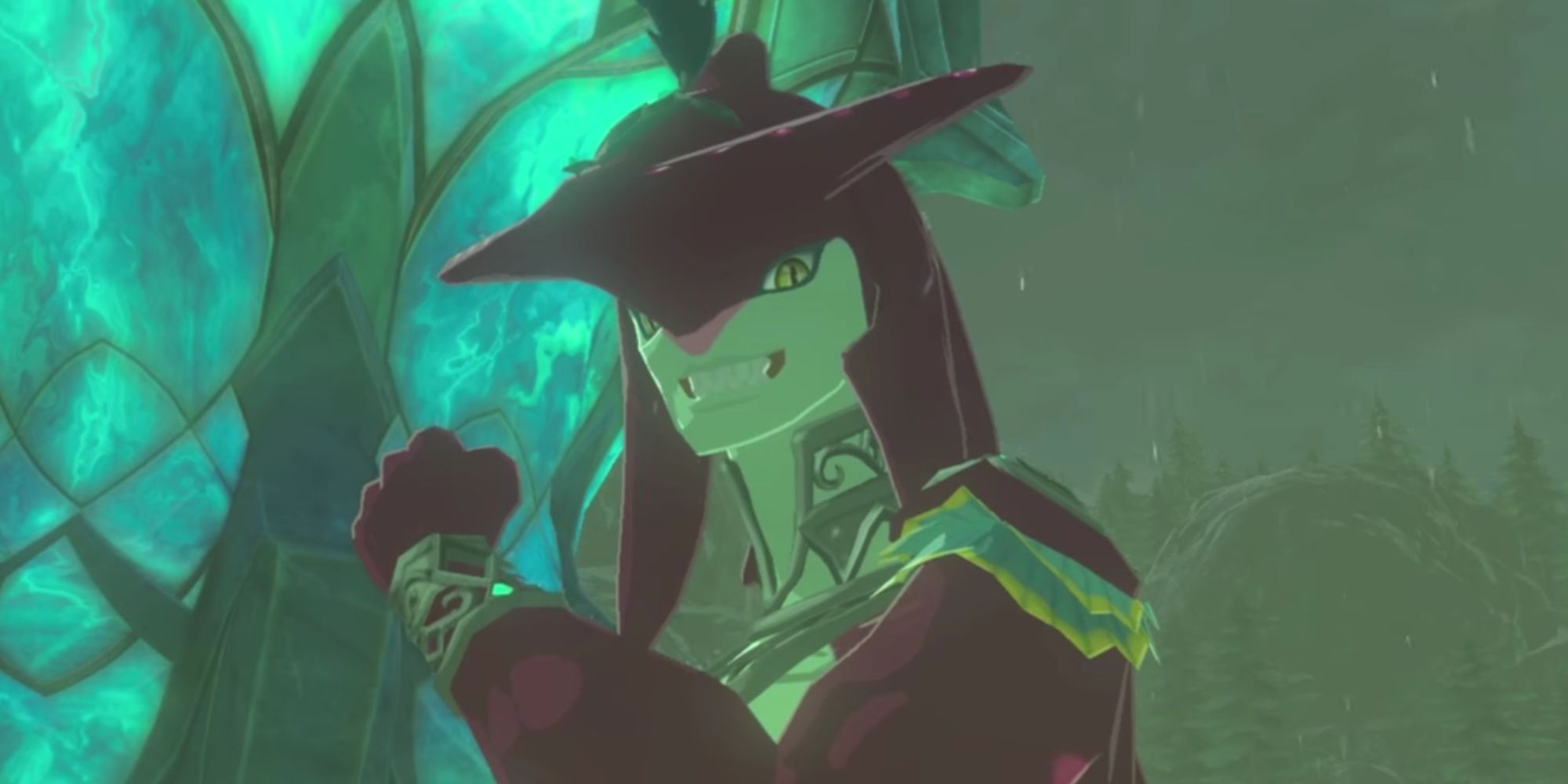 Zelda fans think the latest trailer for Tears of the Kingdom has confirmed that Prince Sidon has succeeded his father Drephan as King of Zorath.
We're just a month away from Tears of the Kingdom, and Nintendo marked the occasion today by sharing the game's final trailer. Shows how this adventure differs from Breath of the Wild.
RELATED: The Legend of Zelda: Tears of the Kingdom Are the Same
The gameplay features may have been the highlight of the trailer, but there are also some hints as to what Tears of the Kingdom's story will be like and how the characters have changed since the last game. bottom. For example, several points throughout the trailer feature Prince Sidon fighting alongside Link in cutscenes and in some gameplay sequences. As spotted by Twitter user ArtsyJazzit seems that Sidon is no longer a prince, but is now the king of the Zora.
The evidence behind this is quite simple: Sidon is now wearing the crown worn by his father Dorephan in Breath of the Wild. Sidon is also noticeably serious in the trailer and looks a little older, further supporting the theory.
While it seems fairly certain that Sidon became king, the situation still raises some interesting questions about Tears of the Kingdom. Has time passed? Zelda's short haircut implied there was a bit of a time lag, but Sidon's crowning as King of Zoras suggests there was some kind of time skip. Shown larger.
On the one hand, the dangers facing Hyrule and his old age prevent him from getting too involved in the battle. In the end, he told Sidon that he would be a good king when the time came.
Drephan, on the other hand, could have died of old age or Ganondorf's attack between Breath of the Wild and Tears of the Kingdom. But let's hope it was a voluntary passing of the torch, as Drephan ruled.
Next: The Strange Case of Owners of American McGee's Alice