The Legend of Zelda: Tears of the Kingdom recalls the classic Zelda formula in many ways. One of his ways of doing this is by returning the use of items, many of which can be collected, learned, and used in a huge number of scenarios.
RELATED: Things to Do in Early Zelda: Tears of the Kingdom
You can fuse them into weapons, shields, or even attach them to arrowheads, but sometimes you can't win just by throwing something completely out with all your might. Many items have different uses, both in and out of combat, but these are the best of the best. Stock up on supplies for your adventures in Hyrule.
Ten
splash fruit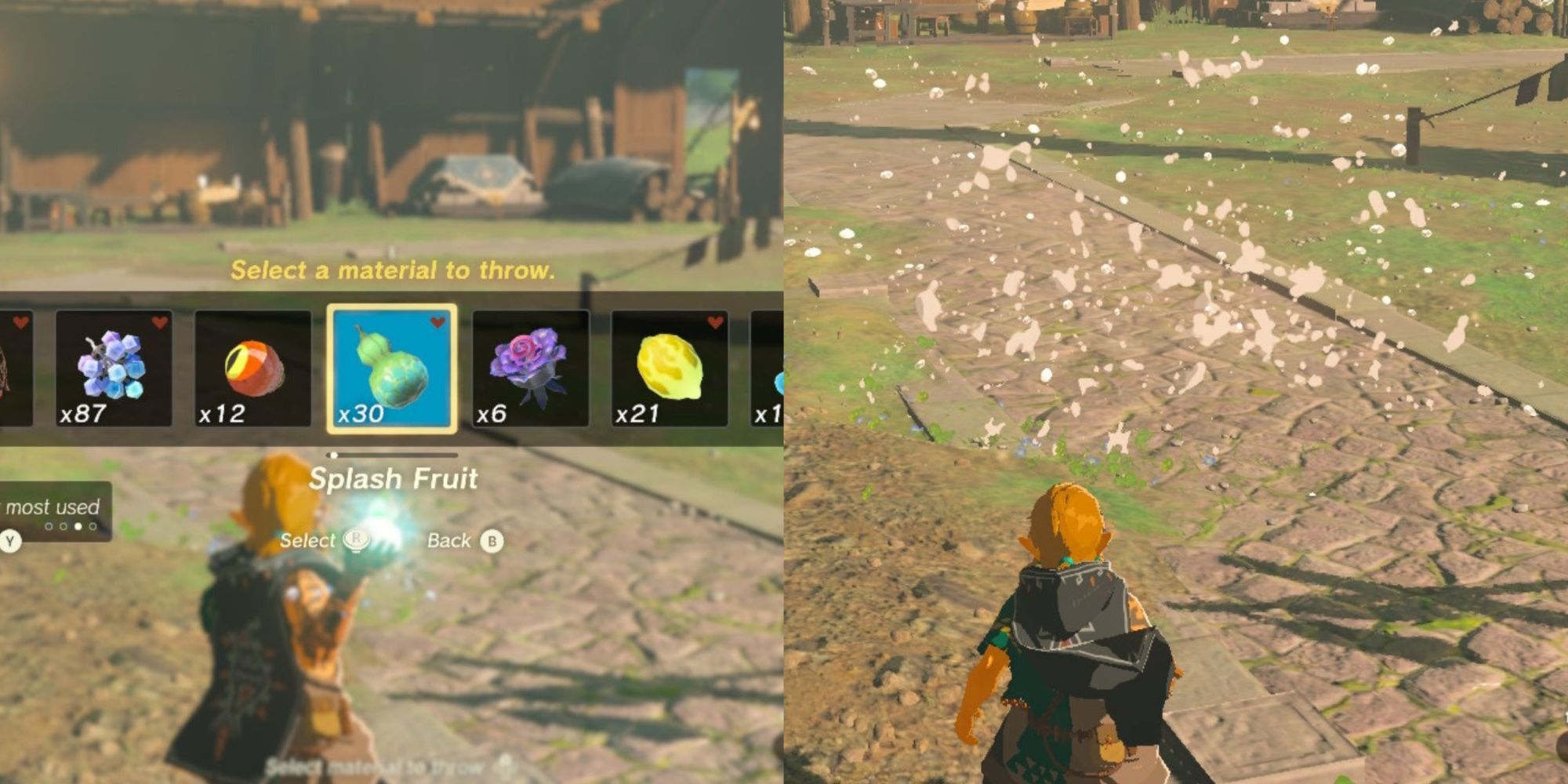 This is a simple item and has one primary use only in a single specific questline. Other than that, it's essentially a water balloon that you can throw at things. But who doesn't like a good water balloon? Unless, of course, you are the victim.
Whether it's for storytelling, firefighting, or just a threat to the people of Kakariko Village, Splash Fruit is a fun item to throw. They grow all over Hyrule, so be sure to stock up when you see them.
9
shock fruit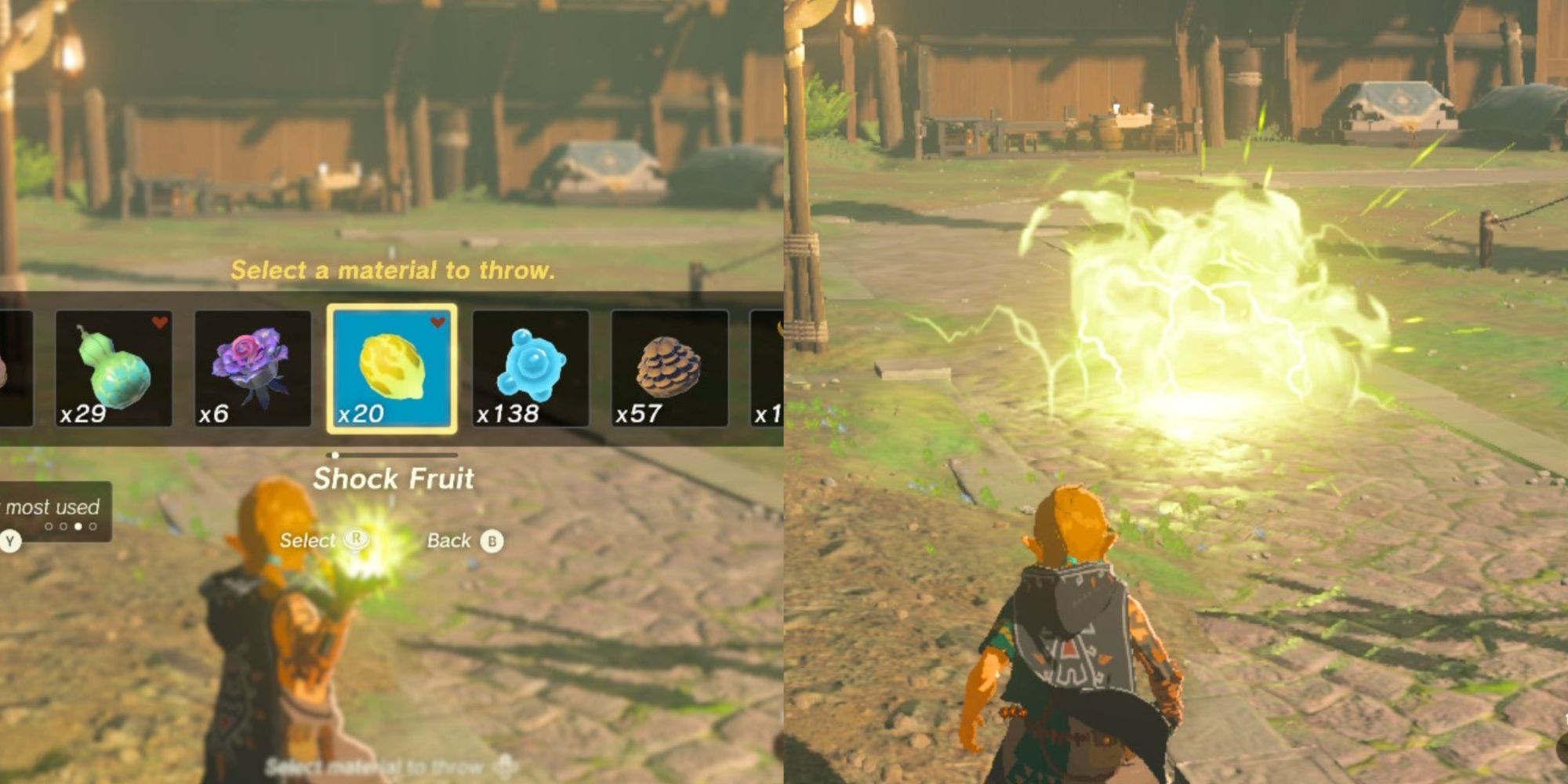 It's not hard to guess what the shock fruit does if the splash fruit splashes. When thrown at an enemy, it acts as an electric bomb that can stun them momentarily or drop their weapons.
Throwing it into water increases its area of ​​effect even further, making it ideal for enemies like Lizalphos. Equally effective when used in the rain. However, be careful not to give it a shock on the way.
8
ice fruit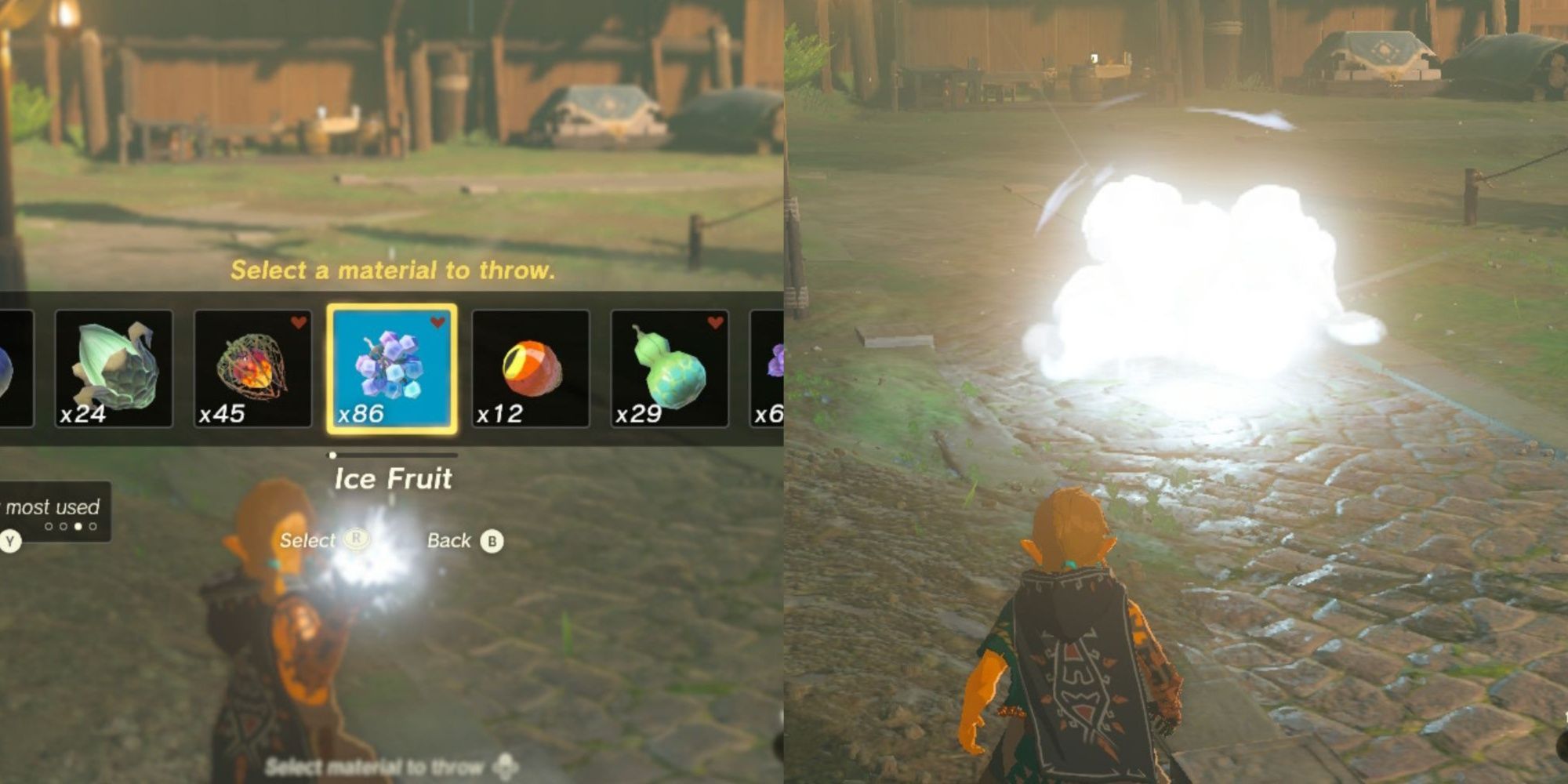 Well, here are a few fruit patterns. But hey, in the wild you have to throw what you find, and if you find ice fruit, how do you turn it down? Like previous fruits, ice fruits give enemies the Freeze status, freezing them in place and dealing a small amount of damage.
RELATED: The Legend of Zelda: Kingdom of Tears – Perfect Items to Fuse
This is great for keeping enemies out of combat for a while. Or if you just want to freeze your enemies to land a powerful attack and break the ice for critical damage. Against larger foes such as moblins and bosses like Bokoblin, this can be a great strategy.
7
Madrbad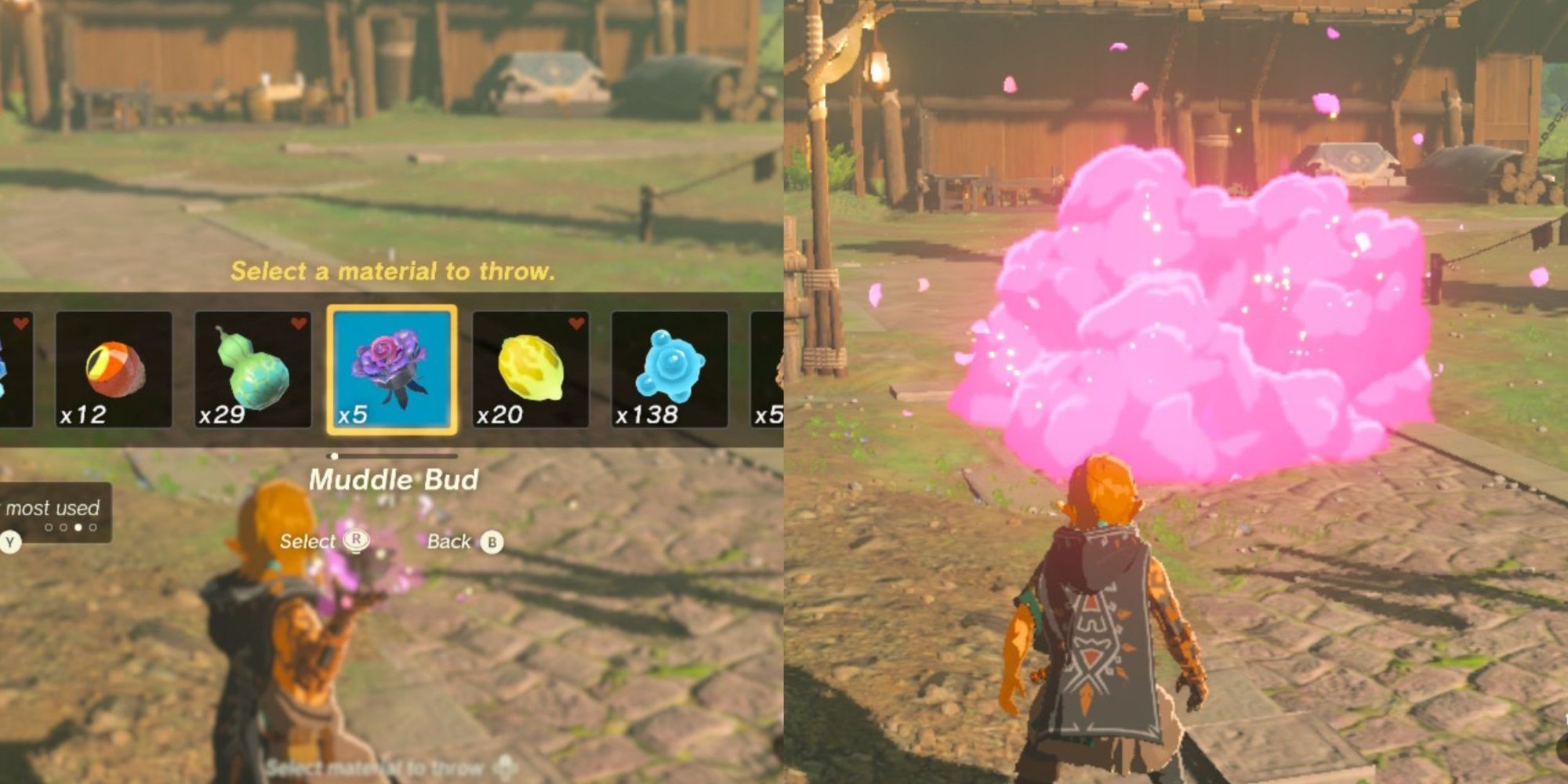 Let's move away from the category of fruits and move on to Madrubado flowers. It's one of those items that you'll find a lot in the depths and should get into the habit of using in-game against particularly tough groups of enemies.
Throwing Madrvad (or shooting it with an arrow) releases a small pink cloud. Enemies caught within this radius are confused for a period of time and attack nearby allies and other monsters. But be careful, they will attack you even if only you are visible.
6
fire fruit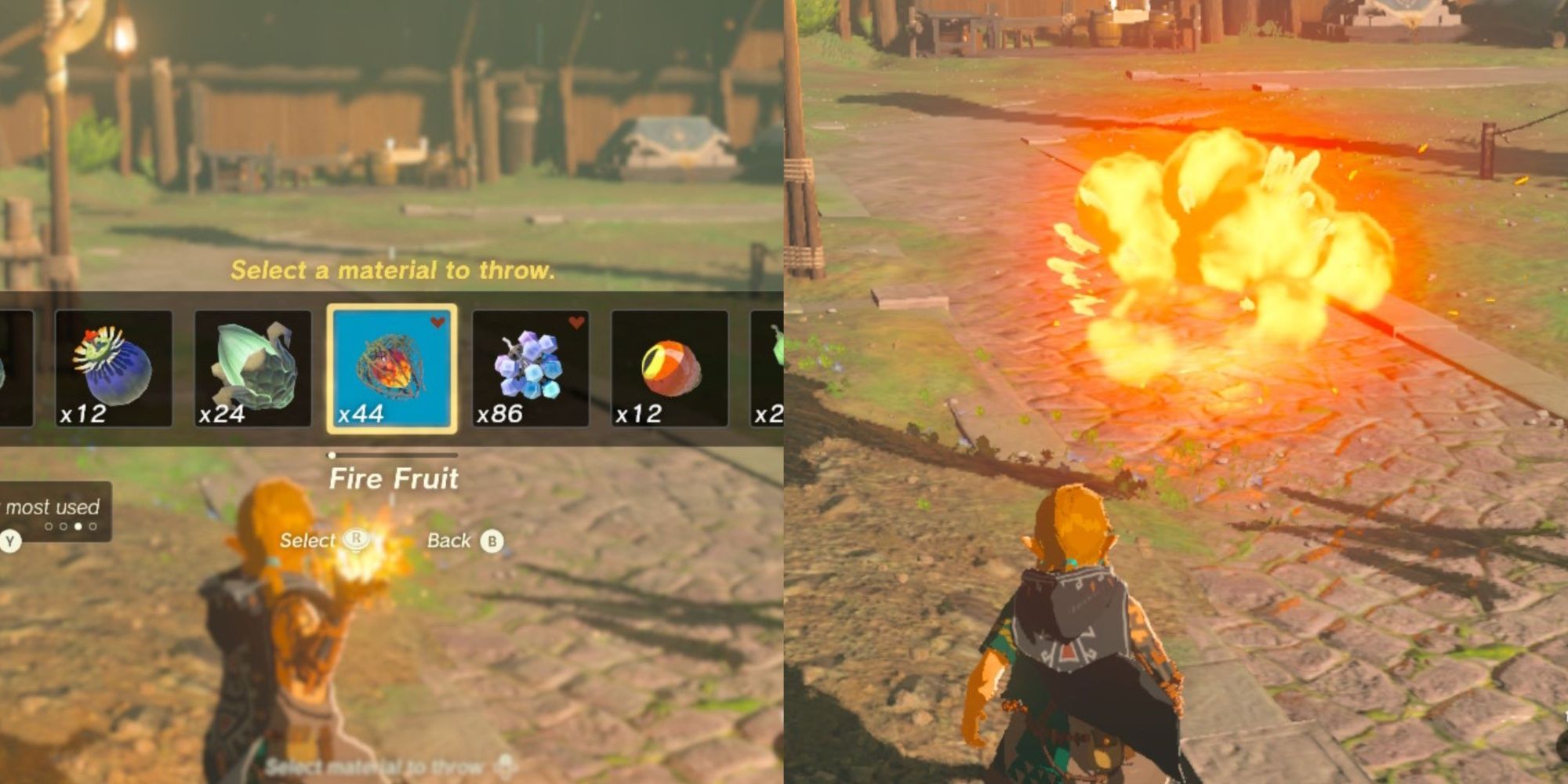 And back to fruit. Firefruit is actually not as useful for combat purposes as other fruits. It can also be used to inflict burns on enemies when thrown, but unless the enemy is a frost-based enemy or ice with robe, there would be better uses.
Throwing a firefruit can generally start a fire. You can also throw it at grass to set it on fire, toss it at a tree to start a campfire, or throw it at a block of ice to melt it instantly. Functionally, it's an important item to stockpile, as how to start a fire quickly will always be a desire to survive.
Five
Puff Shroom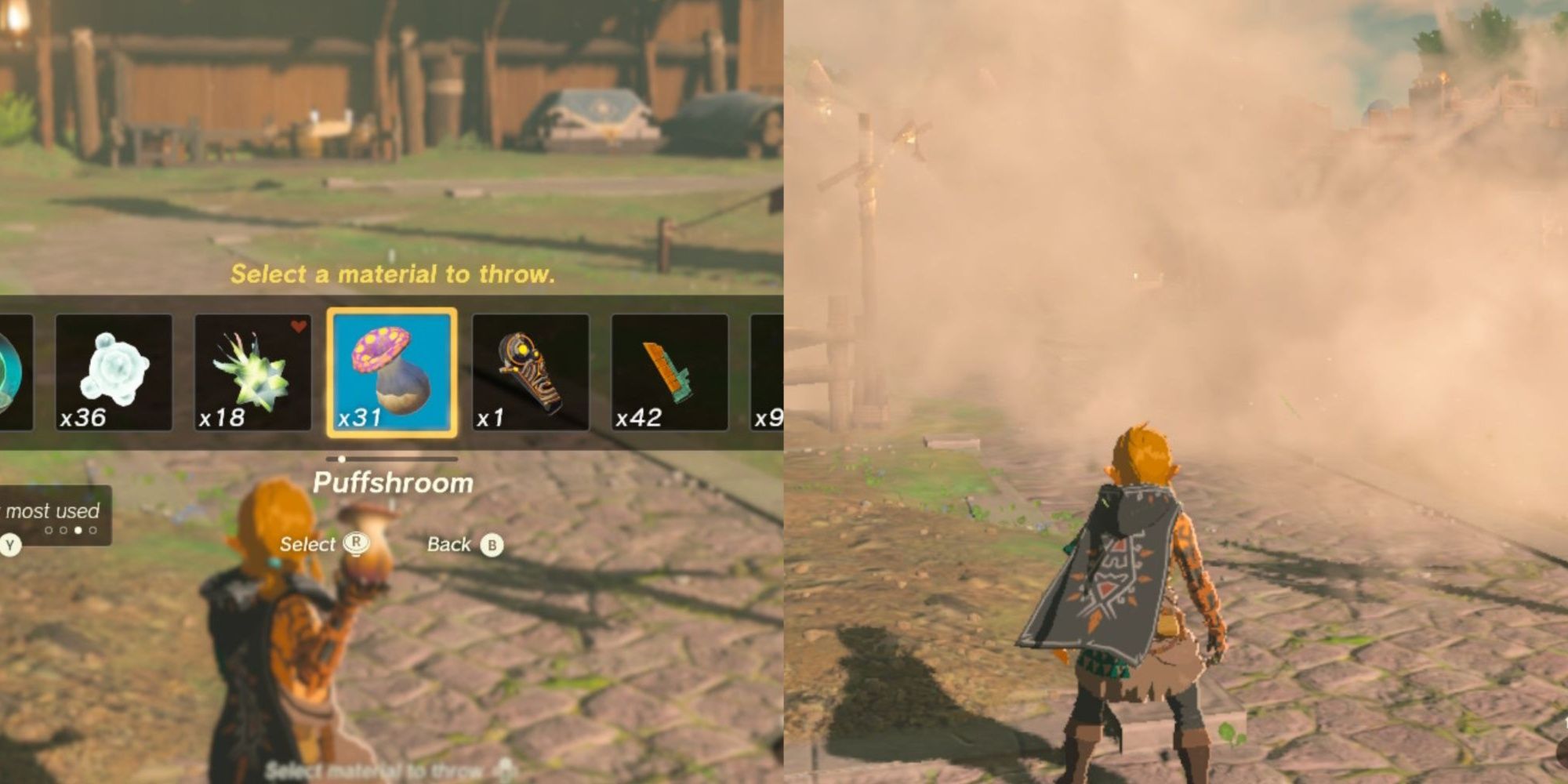 Puffshrooms are basically smoke bombs, so be prepared for covert operations in Hyrule. Throw it on the ground or around your foes and watch them engulf you in a huge cloud of smoke.
This is good in many ways, as it reduces the visibility of surrounding enemies. You can use this to score free hits or escape combat. Similarly, you can use this to sneak into camps and ruins without monsters seeing you entering through the front door.
Four
dazzle fruit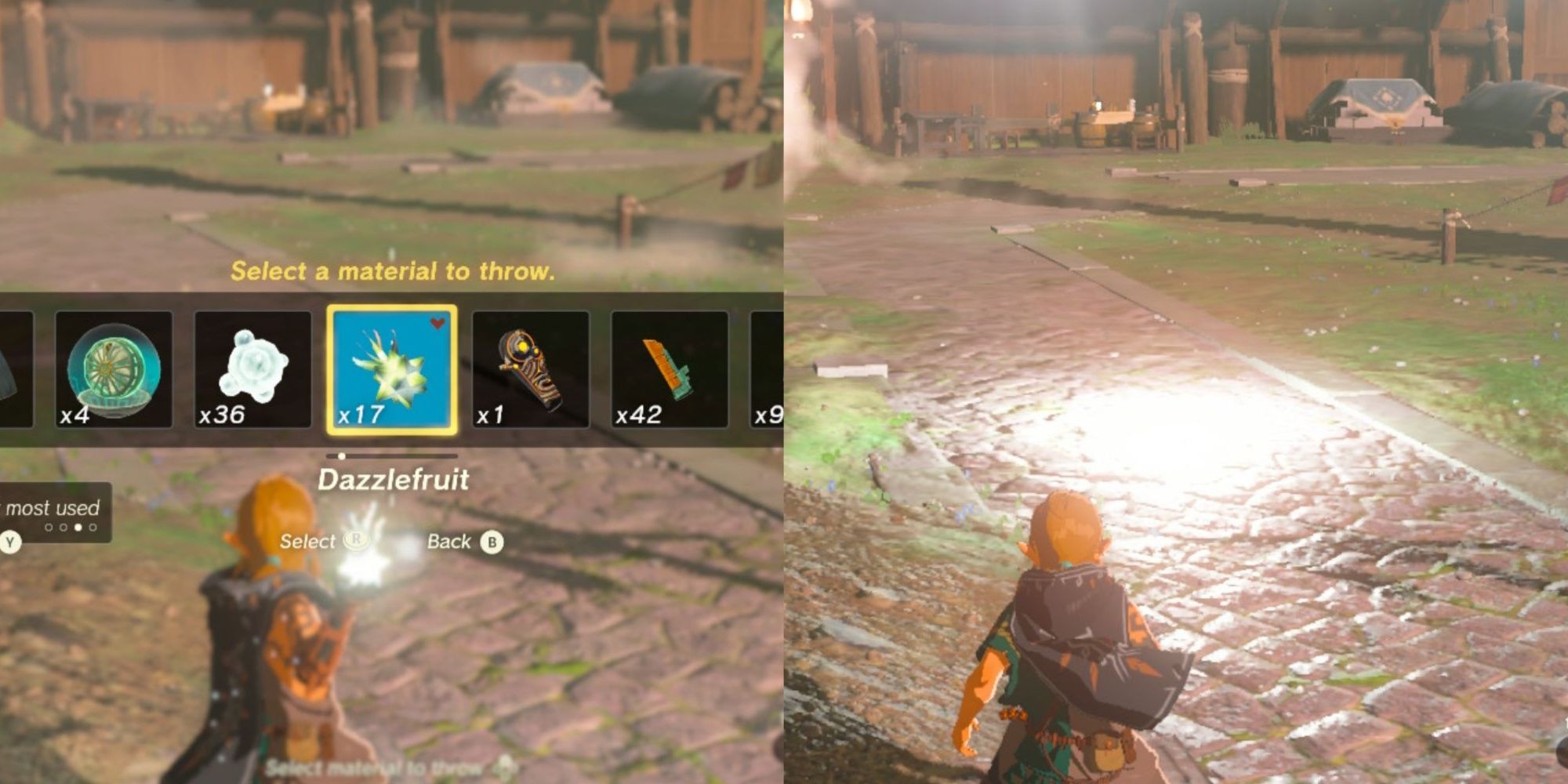 Since this is the last fruit on the list, we all board the fruit train. The Dazzlefruit sounds very mild on paper, perhaps even a tad delicious, but is essentially a flash grenade to terrorize Hyrule. Do not bite into such things.
RELATED: The Legend of Zelda: Tears of the Kingdom – the perfect item to infuse into your shield
Like the Shock Fruit, this is a great item for stunning enemies, but a little more effective. Shock Fruit can stun some enemies at a small range, while Dazzle Fruit stuns and blinds enemies and has a much wider range. Perfect for camping unsuspecting monsters.
3
hylian pinecone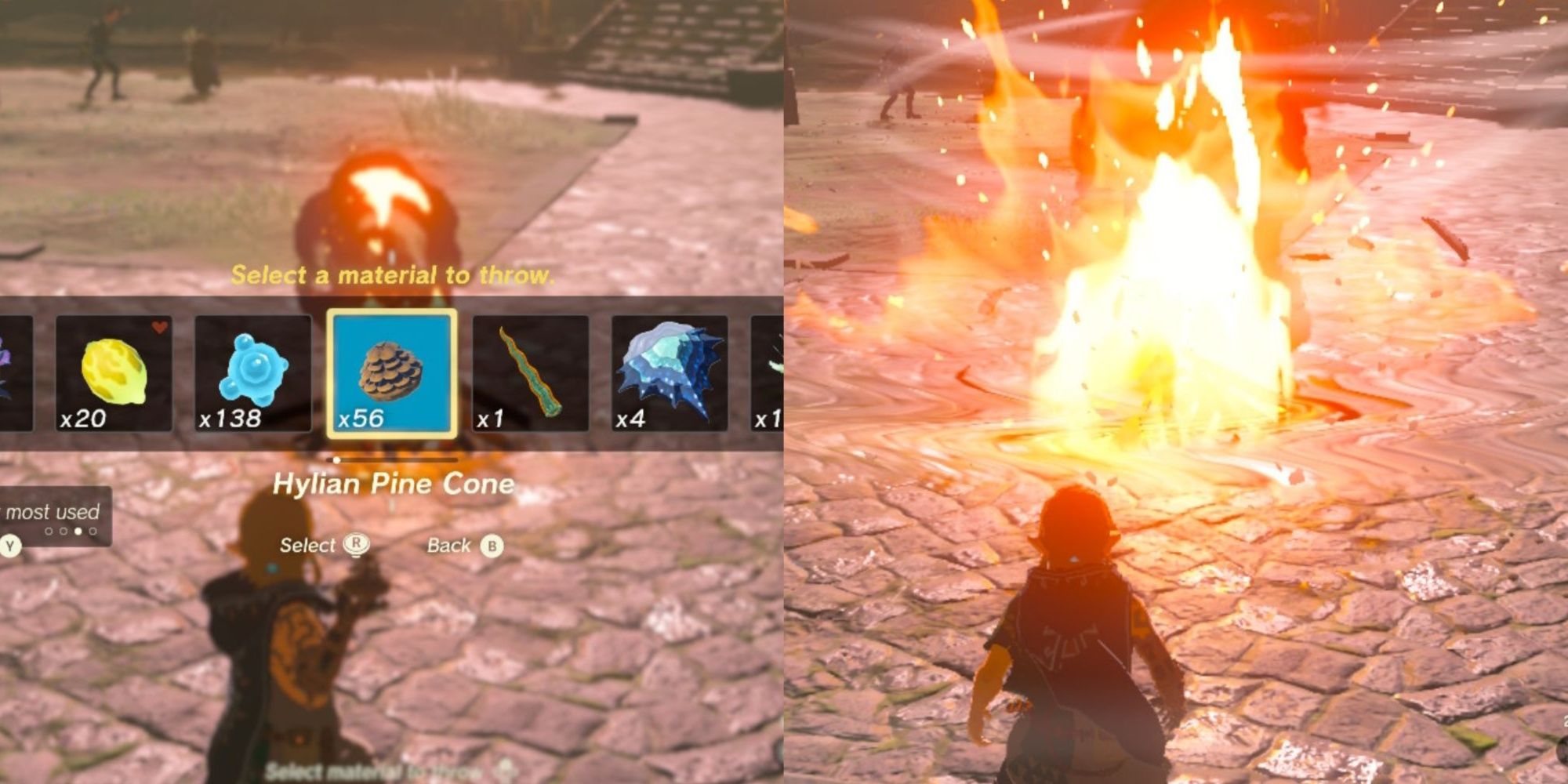 Coming back to items that do more than damage, a Hylian pinecone might just be something you picked up while exploring Hyrule Forest and didn't think much of it beyond that. But this little thing enables some big things.
Hylian pine cones explode when thrown into a fire, making them more flammable and making the fire even bigger. This means that you can spread the fire, increase its intensity, or easily create updrafts to float upwards to reach anything. Don't throw these over the campfire as they can overcook your food.
2
bright bloom seeds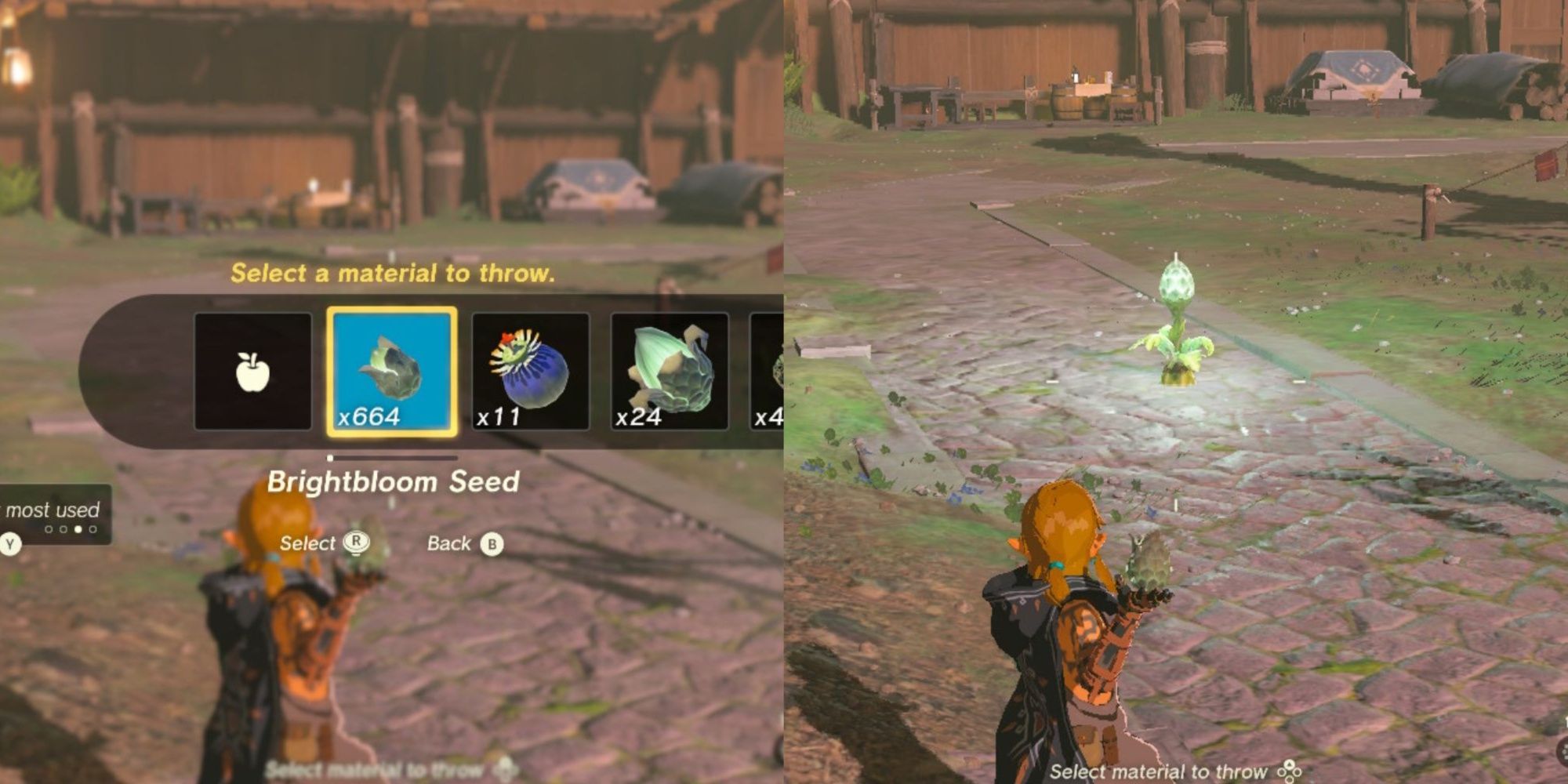 Currently in top 2. These items will always be on top of regularly used items. Bright Bloom Seeds and their equivalent Giant Bright Bloom Seeds can be thrown to create a radius of light where they land. You can also use arrows for this, but it's better to shoot arrows to save durability.
Found throughout the cave, you'll soon have a pocket full of these seeds. Their greatest use is when exploring depths, as it's a bit difficult to navigate straight through the pitch-black areas between light routes. The Giant version creates an even larger radius of light, but standard Brightbloom Seeds do the job most of the time and are invaluable to the avid explorer.
1
bomb flower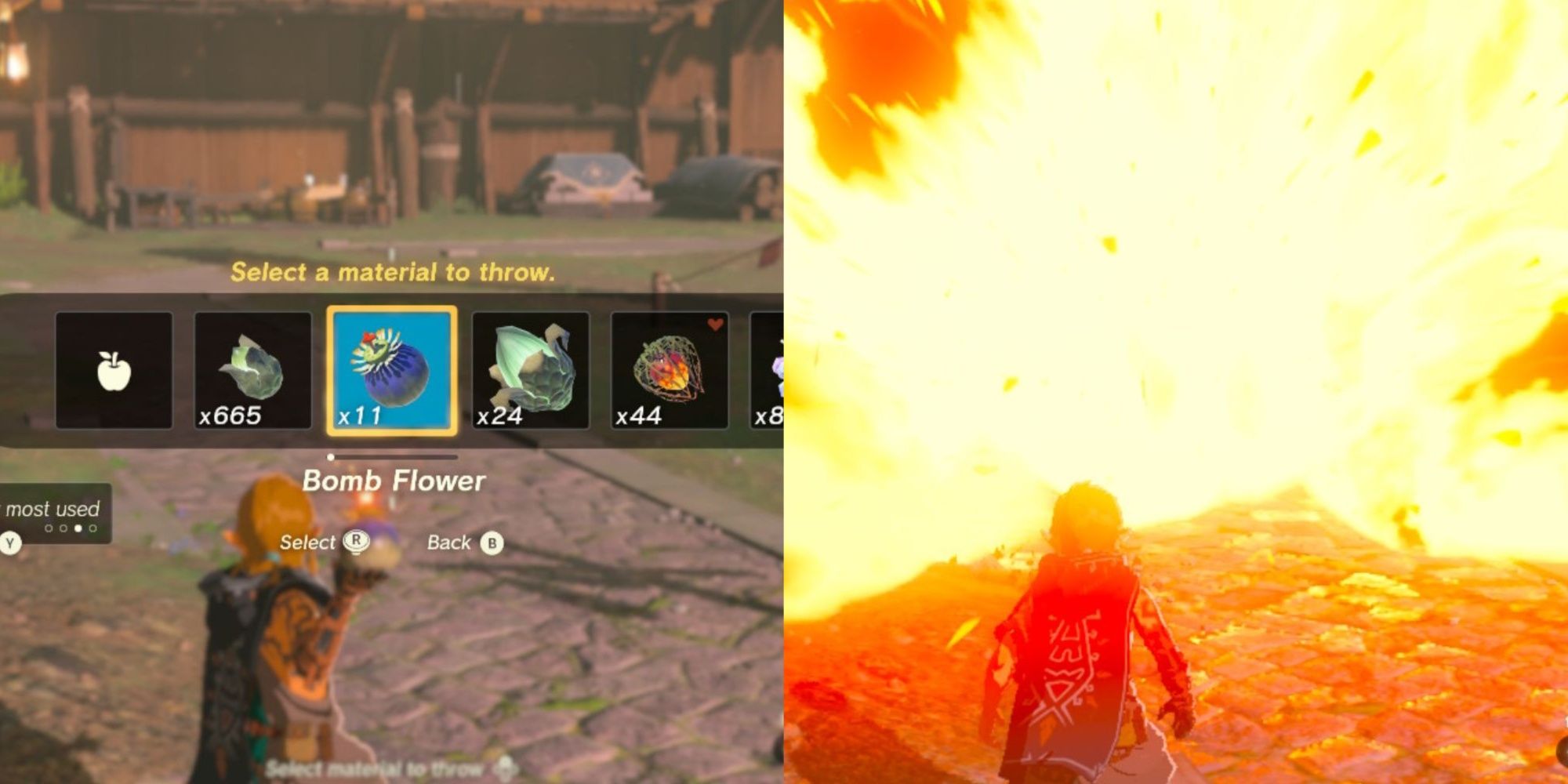 Finally, a fan favorite is back. The Bombflower is a classic item in the Zelda series, and its return in Tears of the Kingdom is a fan-favorite spectacle. Breath of the Wild Infinite He can now stock as many remote bombs as he can pick up, instead of getting them one at a time.
Found in caves and deep seas, these tiny flowers can deal explosive damage. You can use them in combat or to break loose rocks blocking your way. Whatever it is, the bombflower will always have a use, and it will never be enough.
Next: The Legend of Zelda: Kingdom of Tears – Complete Guide and Walkthrough