It's news that should surprise no one at this point, but Destiny 2's deep season didn't start so smoothly. The scheduled maintenance time, which was scheduled to end at 10am on Tuesday, has been extended by one hour. It was then extended for another hour, then extended again, finally launching around 12:30pm. I noticed that when players were allowed to join the game, many people were disconnected from the server and put back on track. As if on cue, Bungie Help's replies to his Twitter account began to fill with complaints.
But it wasn't until the servers stabilized that the real complaints started to arise. On Reddit and Twitter, players lamented that all weapon models were reissued and reskinned. They started complaining about being slow when in the water and the drop rate of Neomna weapons being lowered. They complained mostly about the new fishing activity, and the waste of time and resources that should have been spent on creating Crucible matches, bringing back Sparrow Races, and implementing random features that Destiny felt desperately needed. was saying. Are all these valid criticisms worth hearing? I don't know, I'm too busy catching fish to care.
RELATED: Someone Tell Bungie About Diablo 4's Free Campaign Skip
Fishing is an essential pastime for any MMO, and it's outrageous to think Destiny went years without it. As a World of Warcraft player, fishing has always been an integral part of my routine. I can't imagine finishing a session without hitting my favorite fishing hole, and I can see myself falling into the same rhythm of seeing Destiny in a new light.
The value of fishing in an MMO is how casual it is. When you've spent hours sweating through a Mythic + dungeon, or just finished dozens of grueling Trials rounds, there's nothing better than relaxing on the shore and mindlessly dropping a line to scoop up a pile of fish. Nothing. It's a great way to unwind, as it's almost nothing, but it's charming enough to relax your mind and get you ready to log out for the night.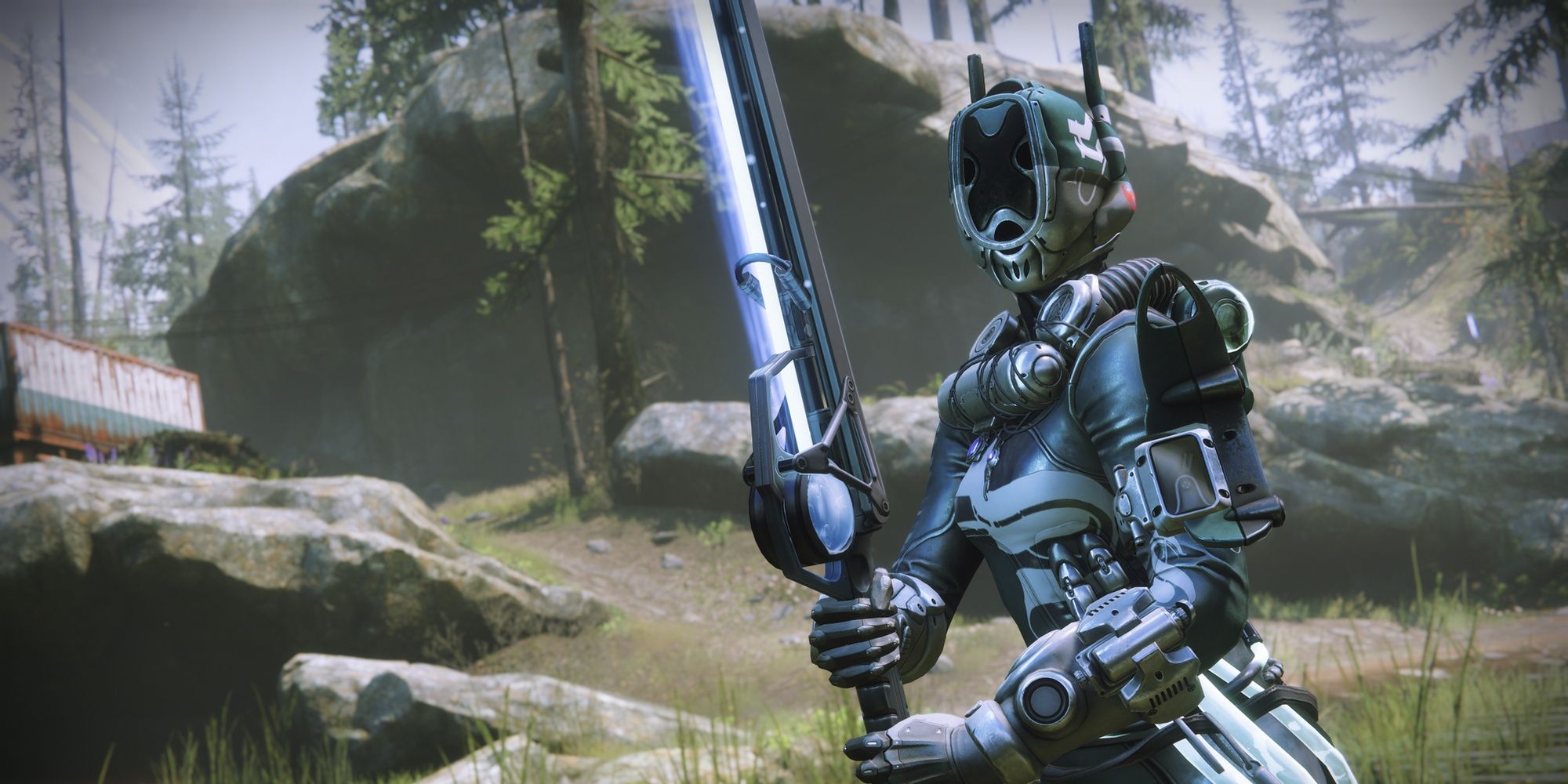 Bungie has been very smart when it comes to fishing in Destiny. You can get food for almost any action. The bait inventory space is so large that you never have to worry about running out of room. You can do all the ceremonial activities and whatever tasks you have prepared, and at the end of the night you will have a big pile of old space bugs to go catch some fish. Instead of cooking the fish as buff food like in other games, Destiny's fish are kept in giant tanks. As the tank fills up over time, you'll begin to see the fruits of your efforts. Achieving victories will also unlock new decorations for your aquarium.
We also have fishing equipment. The process is a bit opaque, but it seems like the more you fish, the better your chances of finding rare fish. Adding fish to your tank will reward you with reissued Reckoning Weapons. Fishing is actually an essential step in your gear acquisition loop this season, as engrams can't focus on these weapons until you've found at least one of each type.
Like everyone else, I have my critics about Destiny 2, but I'm so into fishing right now that I don't really care. The healing qualities of a good fishing session shouldn't be overlooked, and with a community that has become so hostile to the game in recent months, fishing may just be what Destiny needs.
Next: PlayStation's 10 live services will be 'different genres' for 'different audiences'