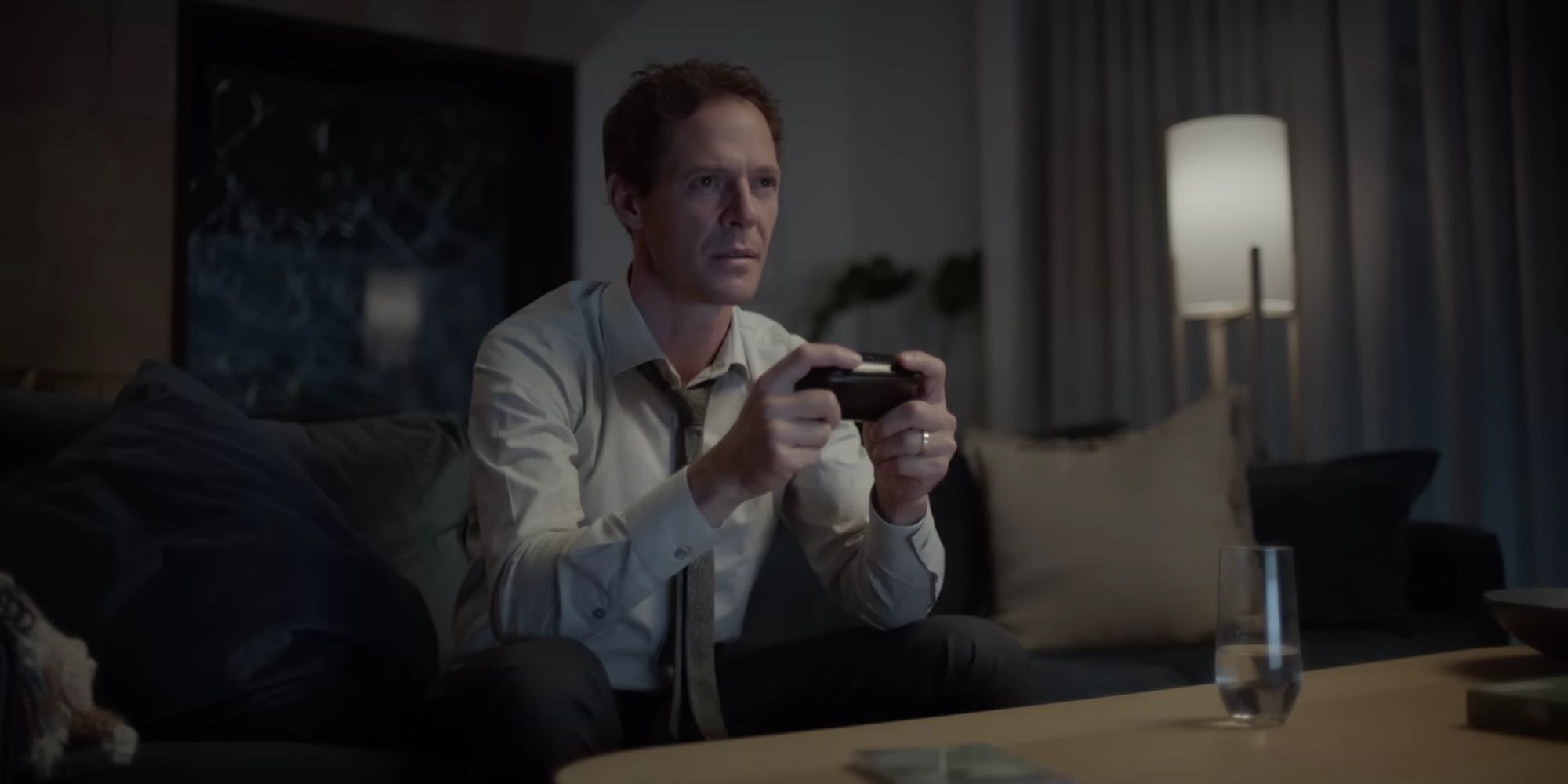 After the epic final trailer for Tears of the Kingdom, which first showed Ganondorf in a new look, it was hard to imagine where Nintendo would go from there, short of actually releasing a game. The next ad decides to go in a completely different direction, showing a man walking to and from work, seemingly overwhelmed by life in general, and something flashing in his mind as he plays the Switch. bottom.
I don't know if the ad made you cry, or if you were moved because Nintendo suggested a $70 game would make your life better, but this ad turns out to be based on a true story. I was. Yes, I'm sure a lot of people sympathized with the Tears of the Kingdom guy in the bus ad, but as Kotaku reported, Nintendo decided to base it on the experience one particular player had after discovering Breath of the Wild. I'm here. .
RELATED: Sad Man's Tears in Kingdom Ads Shouldn't Be Empathetic
Years ago a Japanese player wrote a review of Breath of the Wild, but recently the review was seen and properly translated by a Japanese speaker who found an article about the new ad on Kotaku Australia. rice field. This book review was written by a businessman who described the days he spent every day buying alcohol and commuting to work even though he didn't have the energy to eat, even admitting that he wondered why he was still alive. .
Things change when you buy a Switch with Breath of the Wild. The mountains he used to pass on his way to work have become something he looks at, wondering how long it will take him to climb. That moment in particular is practically taken straight from the review and popped into the Tears of the Kingdom ad. The businessman in the ad marvels at the rink gliding through the skies of Hyrule and looks at himself with longing eyes from the bus window.
There are some differences between the reviewer's life and the life of the man on the bus. Zelda fans in advertisements have wives, but real players do not. I also get the impression that the man in the ad lives in England. If so, his bus trip is the most incredible part of the whole ad. Even if the bus did show up, not only would it be impossible to find a seat on a bus in the UK during peak hours, but the sound of Link fighting Bokoblin would be drowned out by teenagers blasting dubstep from the speakers. . in the back seat. And this ad wasn't the only element of Tears of the Kingdom inspired by its predecessor. Its creators watched Breath of the Wild player-made YouTube videos of him when dreaming up a sequel.
Next: The Shrine of Zelda is a lesson for open-world games