Due to the turmoil and Ganondorf's resurrection, The Legend of Zelda: Kingdom of Tears is filled with fearsome monsters that attack on sight, using powerful weapons and elemental abilities, or sometimes throwing their own allies. increase.
RELATED: The Legend of Zelda: Tears of the Kingdom's Hardest Bosses
Link must contend with sky islands, surface, and subterranean threats, many of which are terrifyingly designed. Common monsters like Bokoblin don't scare you when you roam Hyrule, but certain monsters that inspire fear in anyone they encounter, whether because of their evil appearance, brutal strength, or enormous size. I have an enemy. You will not be judged for fleeing from these enemies.
8
Scared of Toads: Phlox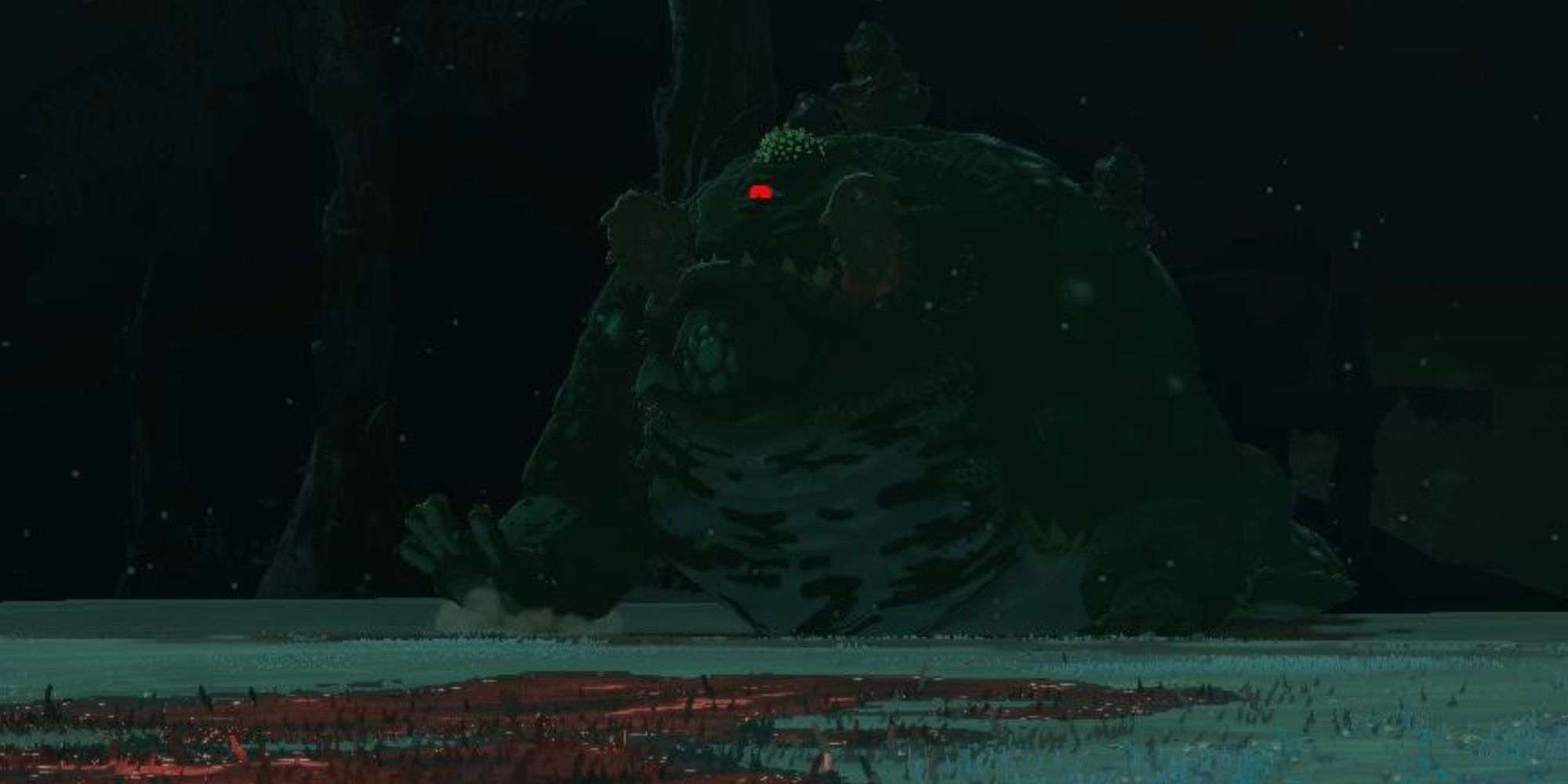 Phlox, giant frog-like monsters, are the latest addition to the Tears of the Kingdom series and can be encountered in the dark, deep sea. Seeing the giant phlox in the depths is certainly a terrifying experience, especially when it's shrouded in darkness and all you can see is its gigantic silhouette.
In combat, Phlox will try to use its physique to crush you under its massive physique. They also use their wide-open mouths to suck in breaths and will devour you if you don't escape fast enough. Luckily, phloxes are easily dealt with by using arrows to stun them, but you'll never forget the first time you saw a phlox lurking in the darkness.
7
As terrifying as its name: Horiblin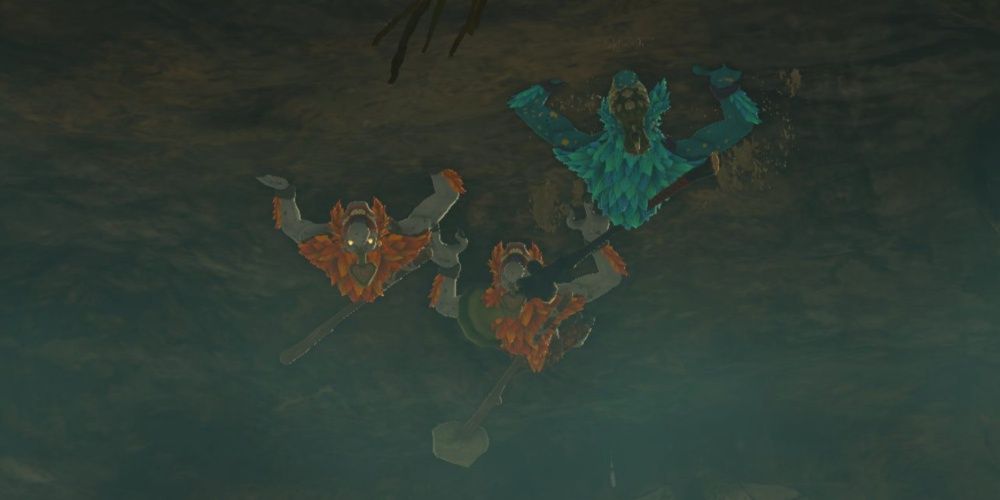 Horiblins are enemies unique to Tears of the Kingdom that inhabit caves scattered throughout Hyrule. As you enter the cave, you may hear an eerie, monkey-like laughter. This is proof that these creatures are hiding somewhere.
RELATED: The Legend of Zelda: Tears of the Kingdom – Each Zonai Arm's Abilities, Ranked
They use their long claws to cling to the cave ceiling and throw stones at you. They are reminiscent of proboscis monkeys with their similarly large snouts, which is not surprising given their agile movements and vocalizations. Holibrin can be shot down using his well-aimed arrows. This will level the field and allow you to attack without fear of falling from above.
6
Nature Strikes Back: Evergreens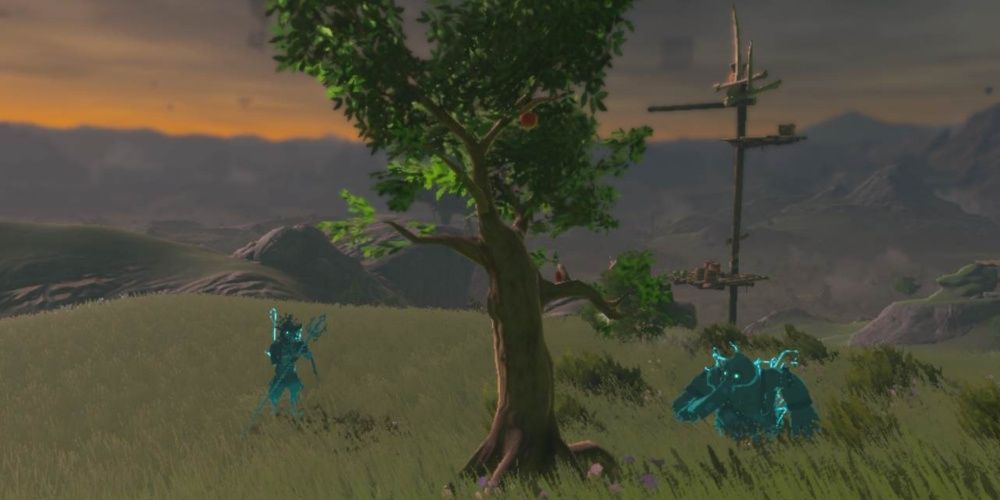 Evermean Trees certainly lives up to its name. Even when you're happily roaming the forests of Hyrule, you can't let your guard down, as any tree can be evergreen. These enemies look like normal trees until you get up close, so you'll be surprised when you first encounter them.
At this point they will pull roots out of the ground and try to attack you with branches. Evermean Trees don't look as terrifying as other monsters such as Gibdo or Gloom Hands, but the monster's impact out of nowhere is enough to alert all trees in Hyrule.
Five
Back for Blood: Lynel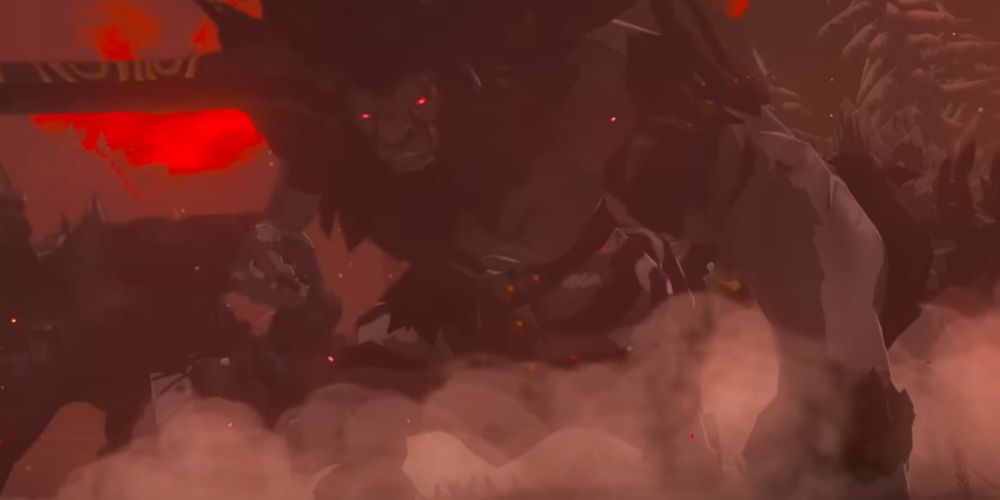 Lynel was notorious for his difficulty in Breath of the Wild, but he's just as formidable in Tears of the Kingdom. When these centaur monsters find you, they will attack Link with all their might and use their powerful weapons to defeat you.
RELATED: What is The Legend of Zelda: Captive War?
Avoiding these monsters is the safest option, especially unless you want to pick up Lynel loot. They are incredibly territorial monsters that will bow at you even from a distance. To get Majora's Mask, you'll need to defeat Lynel five times in a row, but it's a lot of work if you can do it with just one.
Four
Undead Bugs: Gibbed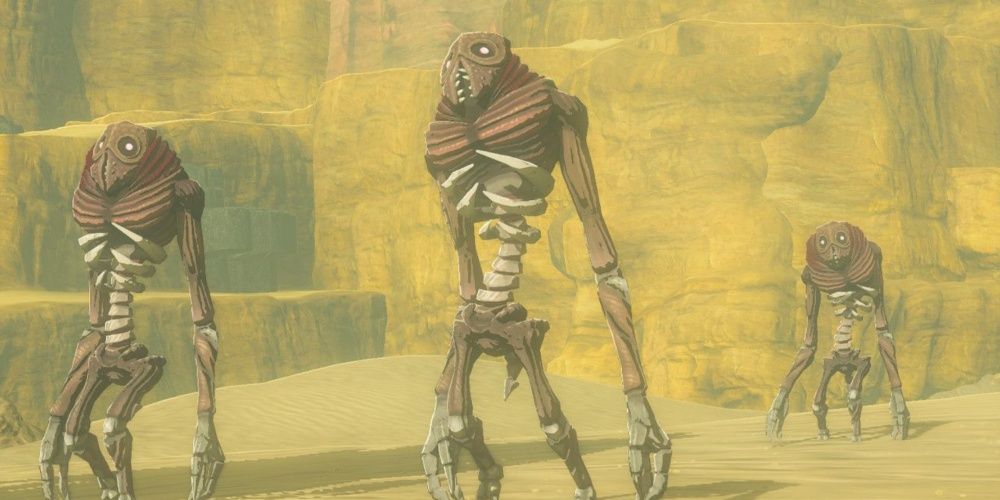 A gibbed is an undead monster with a skeletal body and glowing eyes. In Tears of the Kingdom, Gibdo is made even scarier by the fact that he shares similarities with insects. Gibdo have beetle-like mouths, and some can even fly with moth wings.
They can only be found in the Gerudo region, where they spawn from lotus pod-like nests, a nightmare in itself for those with trypophobia. Worse, they can run incredibly fast when on all fours. They are immune to normal attacks and must use elemental damage to defeat them. Kingdom's Tears of Gibdos managed to make it as terrifying as any other portrayal of Gibdos in the series, while adding a twist to the monster.
3
Return of the King: Greek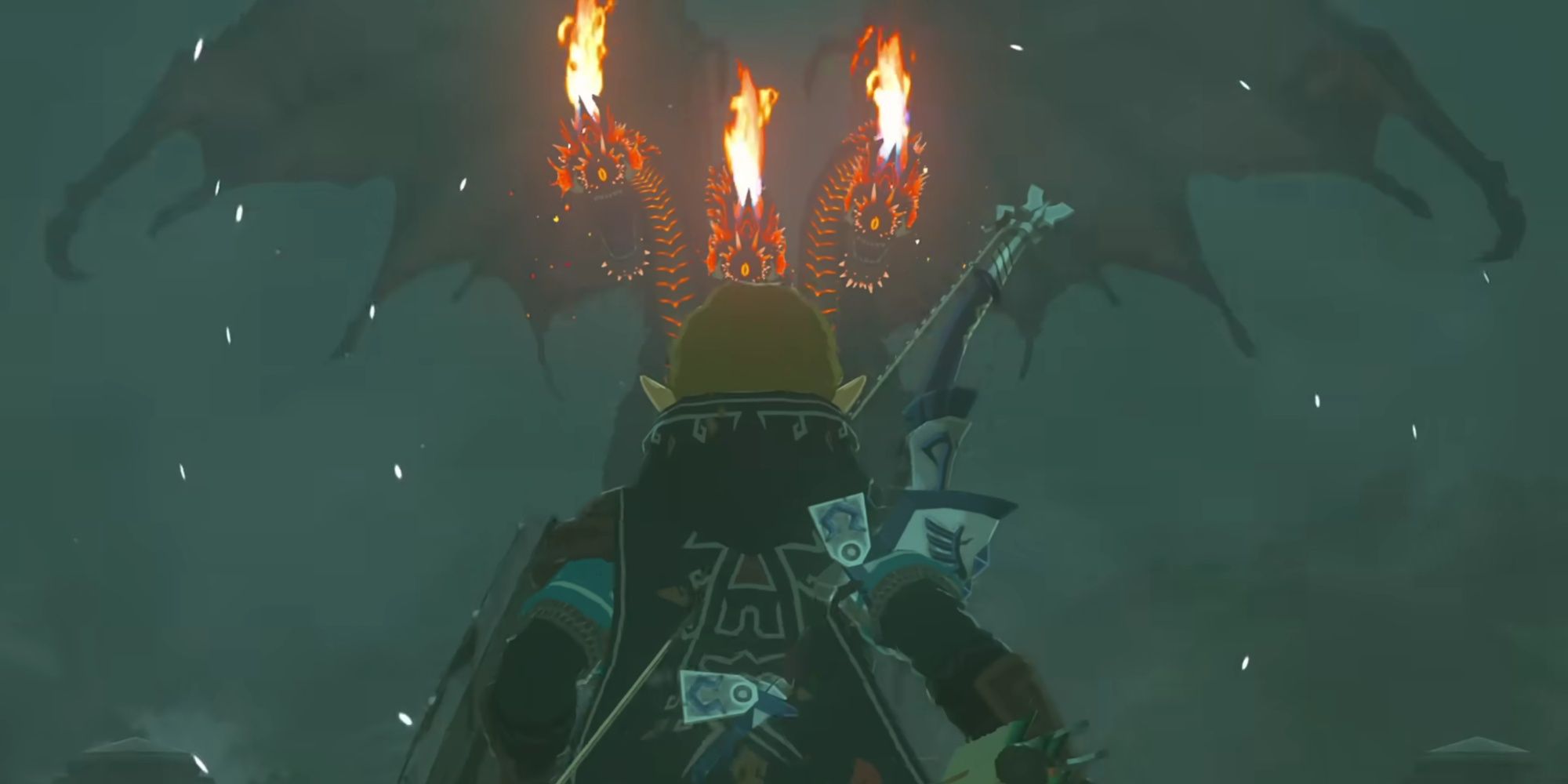 After not appearing in Zelda games for many years, the Greeks returned in Tears of the Kingdom to the delight of many fans, but the three-headed creature's terrifying appearance quickly turned those feelings into fear. replaced. They are one of his most impressive enemies in the game due to their size.
Related: The Legend of Zelda: Kingdom of Tears – The Most Interesting Well
Throughout Hyrule, you'll encounter Greeks with the powers of fire, ice, and lightning, as well as King Greeks with the heads of their respective elements. Fighting these dragons is an intense experience. Because the dragons have their own elemental attacks. You have to dodge it by shooting arrows at each of its three heads. Fighting is not for the faint of heart.
2
let go of hands: dark hands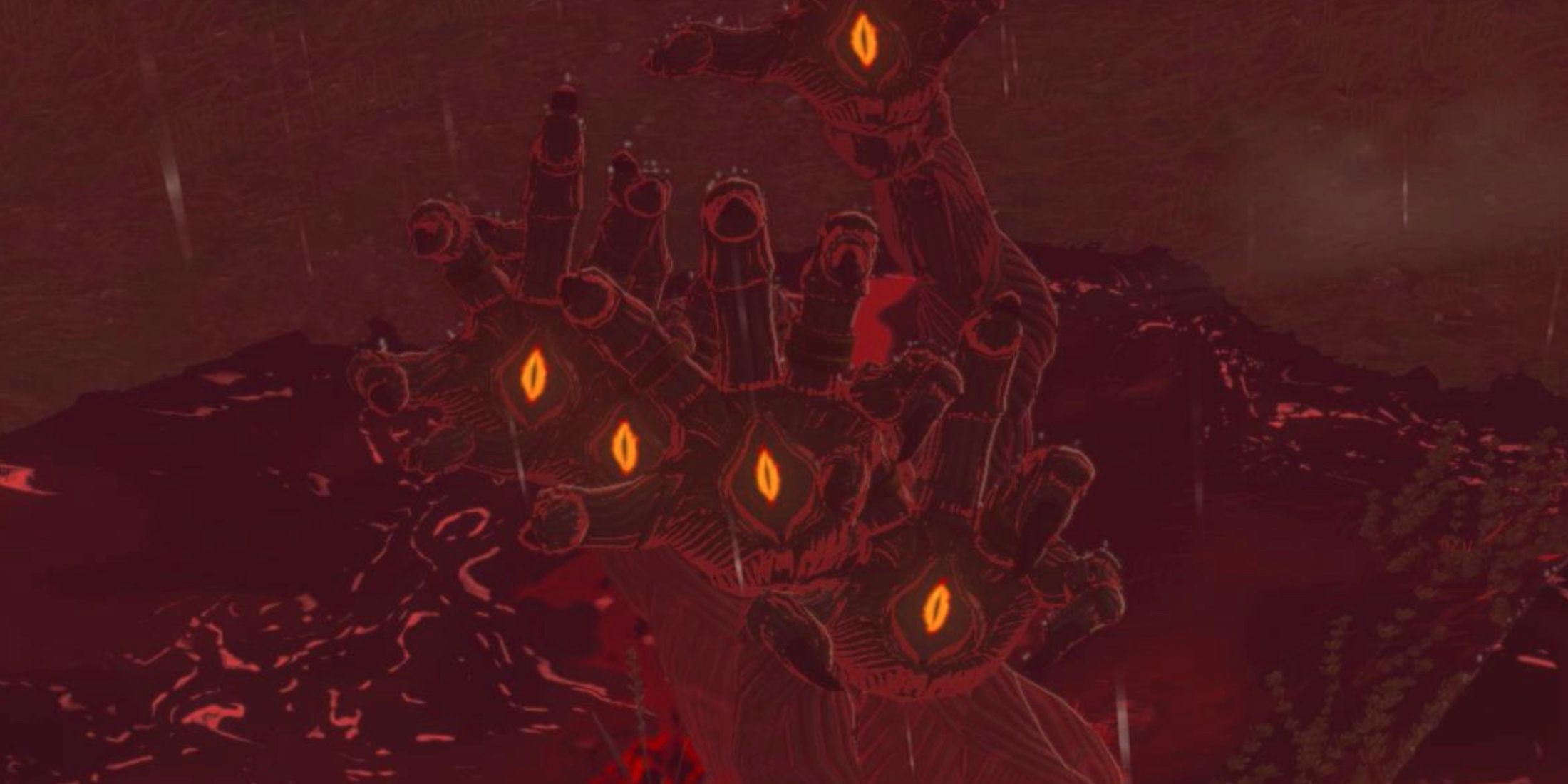 Groomhands are a very difficult enemy to deal with if they sneak up on you, as they can spawn without warning and catch you, draining a lot of hearts in the process. Even if you decide not to engage with them, they will chase you constantly until they despawn, smashing Link if they manage to catch up.
If you try to attack up close, you can easily get overwhelmed with so many hands at once. So you have no choice but to find a higher place. When they appear, the game's music and environment will change, and the area will be wrapped in a red glow like a blood moon.
1
Ghost of Demon King Phantom Ganon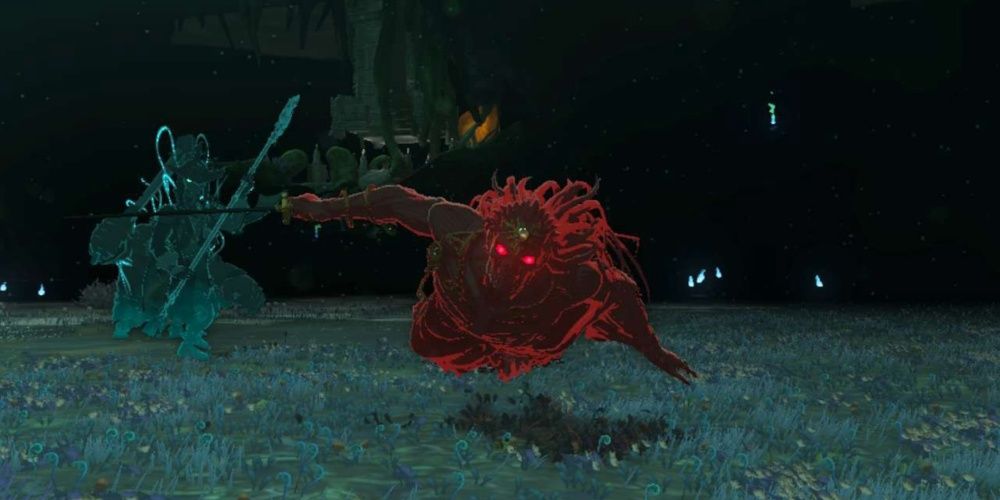 If you thought the Groom Hand was scary, wait until you finally see what happens after you kill them. Phantom Ganon appears when the last move dies. He is a shadowy representation of Ganondorf, the antagonist of Tears of the Kingdom, and is brought into existence through perilous darkness.
Thematically, Phantom Ganon is one of the game's most formidable foes, and it seems as though Ganon lurks every corner of Hyrule. He's covered in Groom, which can make him difficult to fight, and he has a devastating attack that flies at you with his weapon. He towers over the rink, and he'll make you regret killing Groomhands in the first place.
Next: The Legend of Zelda Tears of the Kingdom – How to Defeat Phantom Ganon