Quick Links
Entry Hazard Setters And Removers
Sweepers And Wallbreakers
Building a competitive team in Pokemon can sometimes be a hard task, and even more if you attempt to create a team that can face the most dangerous threats of the OU tier. But here's the secret; you might think that there are a lot of things you have to take into account when creating a team, like synergies and all the checks of your Pokemon, but that's a bit far from reality.
RELATED: Pokemon: Competitive Slang Explained
The tiers usually have high-tier Pokemon that are constantly used in battles. There are only a few Pokemon that are reliable enough to be used over and over again by players, and it'll be hard to see more Pokemon than that. That's why you have to build your team focusing these Pokemon and how to counter them.
Leads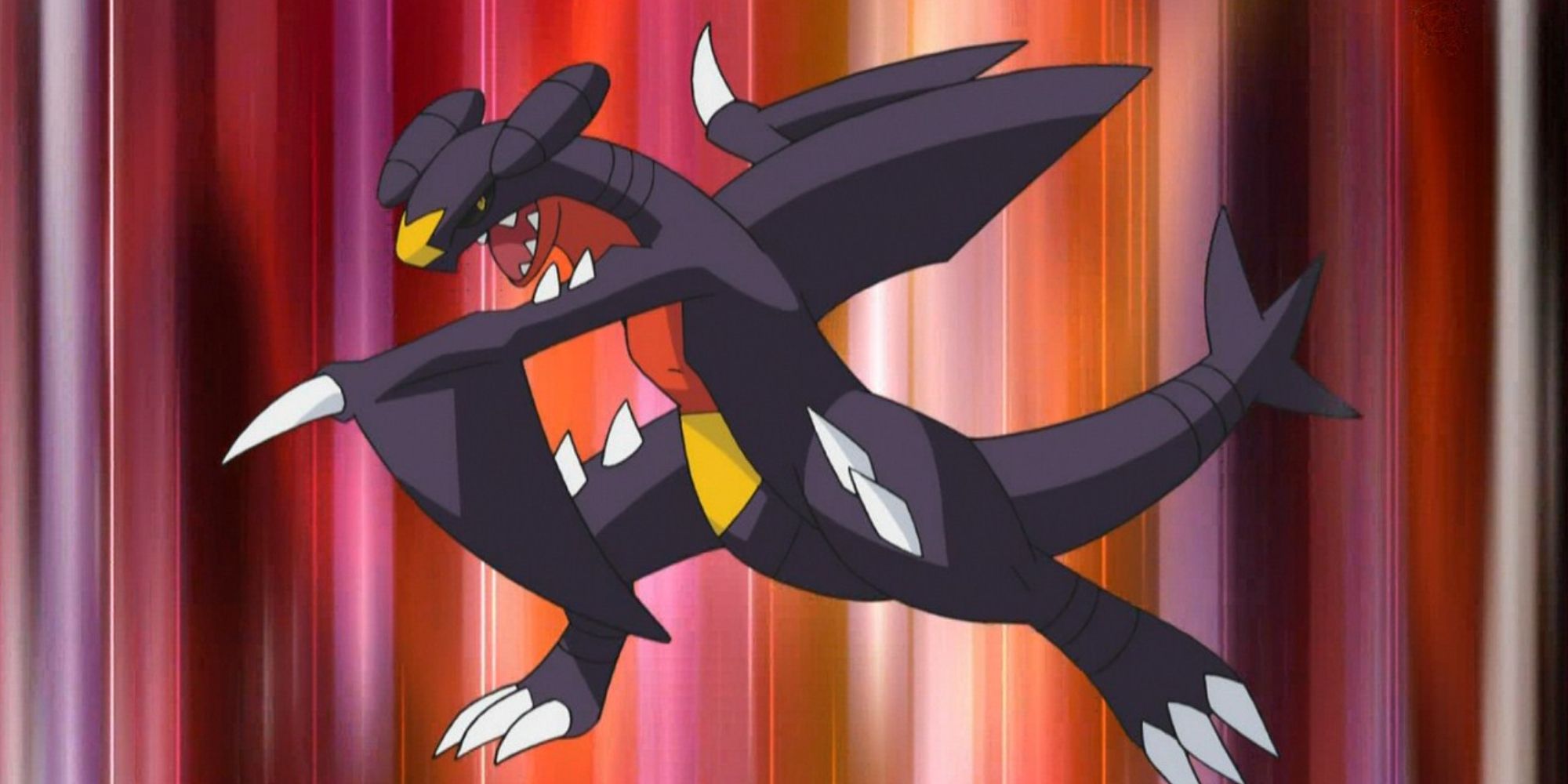 The Leads are Pokemon in charge of starting the match by setting up Screens or Entry Hazards in the field. Then, they can either be Suicide Leads, whose only mission is to get killed to give a free switch to another Pokemon of its team or can accomplish another role, which is usually the case here.
Usually, the Leads are also Sweepers, as they have an excellent Speed stat, or Tanks, as they have great HP and Defense stats.
These are the most common leads of this current Standard Meta on OU:
Garchomp, Dragon/Ground-type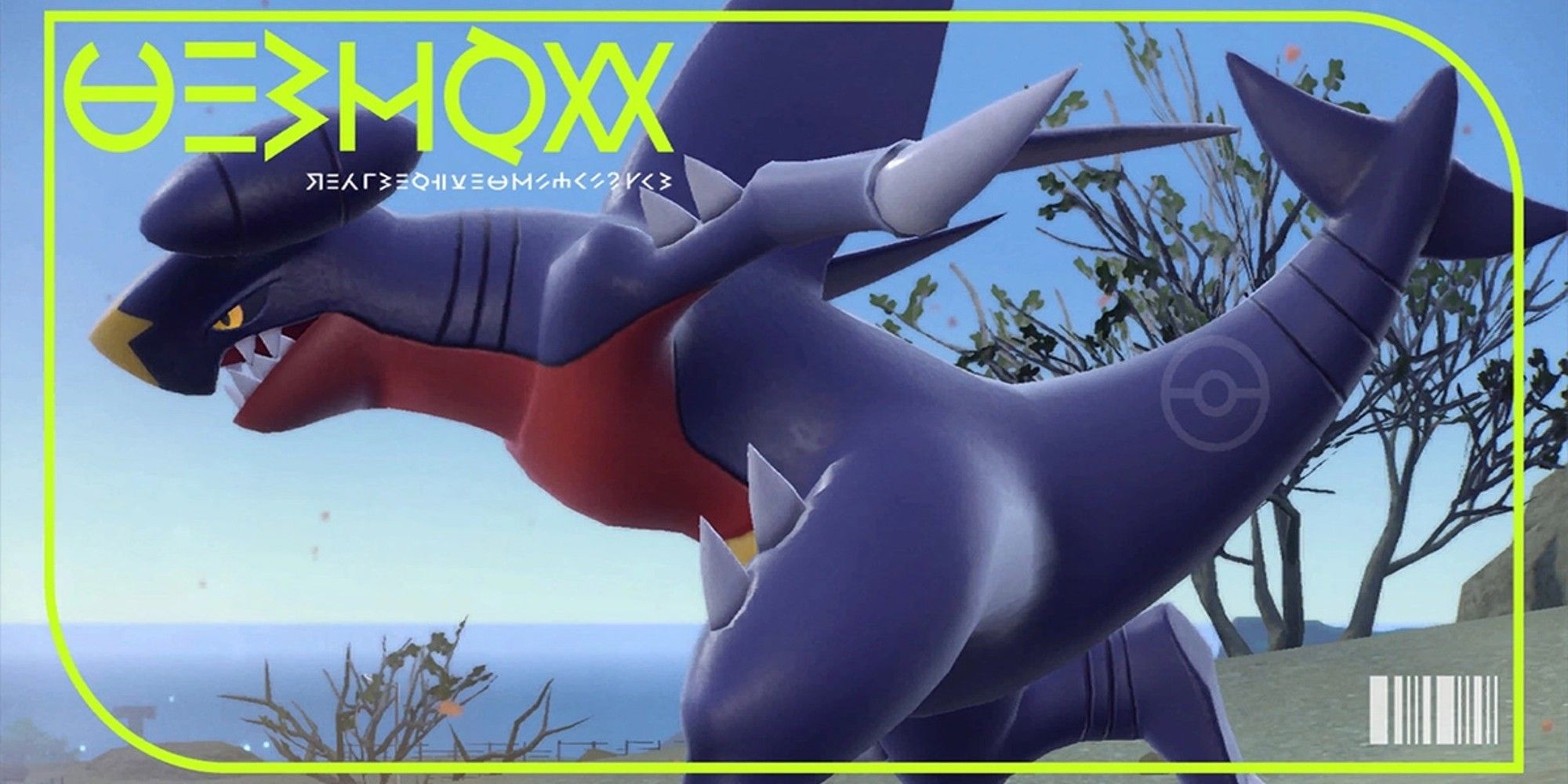 You can think Garchomp is a wonderful attacker, but that's not the case in the current meta, as Garchomp has been used as a Dedicated Lead that can also be very tanky. It has a wonderful Speed (102) for a Tank, as it has a decent HP (108) and good Defense (95) stats.
This is the recommended build for Garchomp:
Moves

Stealth Rock

Earthquake

Spikes

Dragon Tail

Item

Rocky Helmet

Ability

Rough Skin

Nature

Jolly (+Speed, -Special Attack)

EVs

252 HP/ 4 SpD / 252 Spe
Garchomp has great potential as a Lead because of Rough Skin and Rocky Helmet, as it can set various layers of Entry Hazards with Stealth Rock and Spikes, and then punish the usual Rapid Spinners if they try to remove them.
As for best companions for Garchomp, and almost any other Lead, a Ghost-type Pokemon will come in very handy. The best option is Gholdengo, who can block any Rapid Spin user like Iron Treads or Great Tusk, as Normal-type moves can't affect Ghost-type Pokemon. Skeledirge is also a wonderful company for Garchomp, as it can force switches and can cover Garchomp up from its Fairy and Ice-type weaknesses.
Garchomp has many checks, such as any Heavy-Duty Boots users, Baxcalibur, and Iron Valiant, but thanks to Skeledirge and any other Knock-Off user, Garchomp will not feel threatened by these guys. Skeledirge can easily burn down both Baxcalibur and can damage Iron Valiant with Ghost-type moves.
Meowscarada, Grass/Dark-type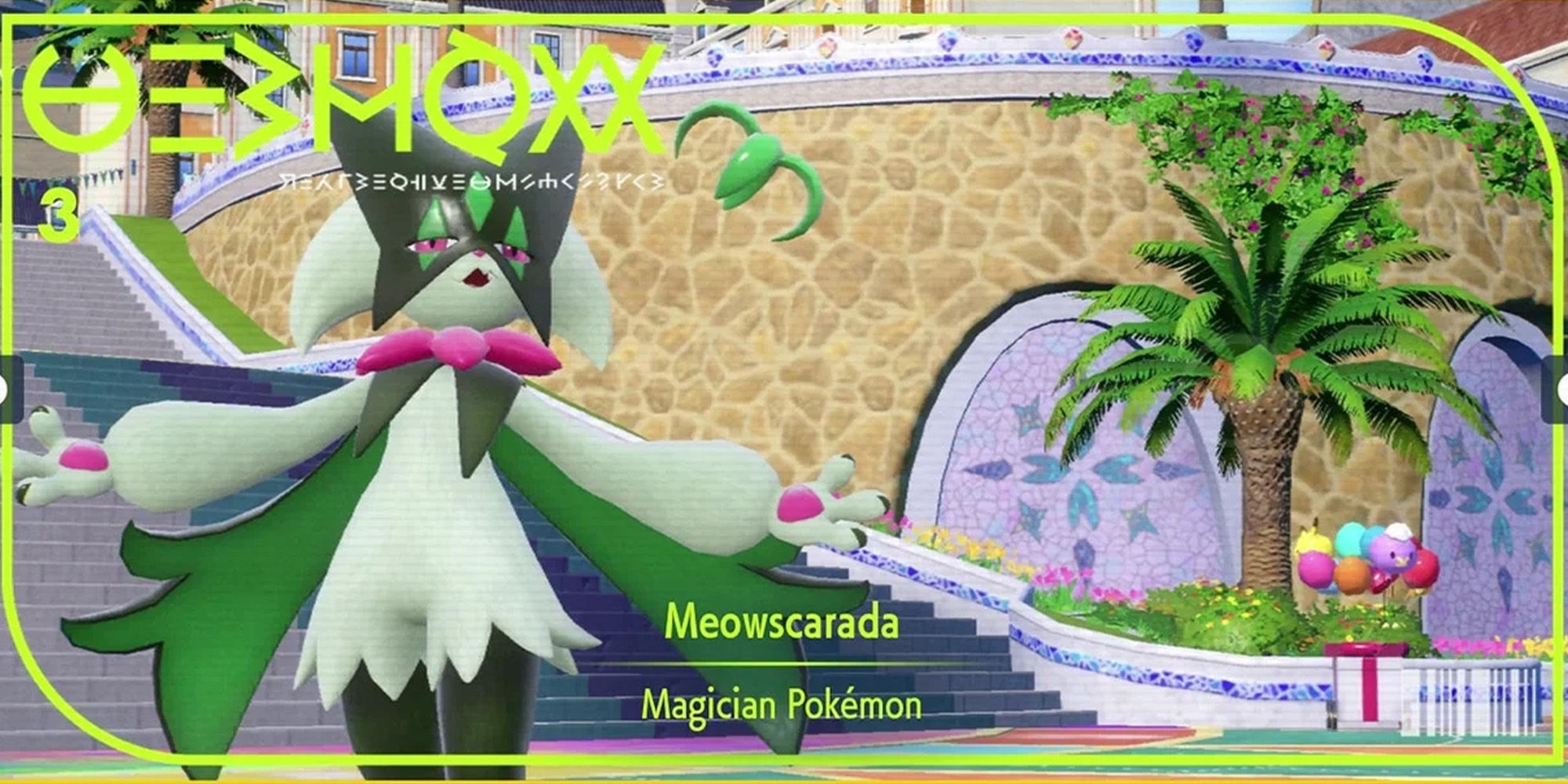 Meowscarada is a fantastic Lead; it has the highest Speed among Spikes users. Its Speed (123) and its access to Knock Off and Taunt also lets it be a very decent Pivot as well.
This is the recommended build for Meowscarada:
Moves

Spikes

Taunt

Knock Off

Leaf Storm

Item

Focus Sash

Ability

Overgrow

Nature

Naive (+Speed, -Special Defense)

EVs

4 Atk / 252 SpA / 252 Spe
The tactic with Meowscarada is to get in the field and use Taunt if the opponent's lead is another Entry Hazard Setter. Then, set as many sets of Spikes as it can, and then leave. It'll be there for you whenever you see a Pokemon with an annoying item. If that's the case, Meowscarada will switch in the field, use Knock Off, and then leave.
Meowscarada is a great counter against the previously mentioned Garchomp, Glimmora, and Corviknight, which can use Defog to clean the field from Entry Hazards. With Taunt, it can also defuse Walls like Toxapex, and deactivate Setup Sweepers like Kingambit.
Lastly, it can get rid of Great Tusk, which is weak against Grass-types. This is important because Great Tusk is the most common threat when it comes to removing Entry Hazards.
Again, Meowscarada's best companion is Gholdengo, one of the reliable Ghost-types in the standard meta. Meowscarada can also be beneficial for Setup Sweepers like Kingambit or Dragonite, as it'll be chipping down Walls and leaving the opponent with no time to defuse your strategy.
Entry Hazard Setters And Removers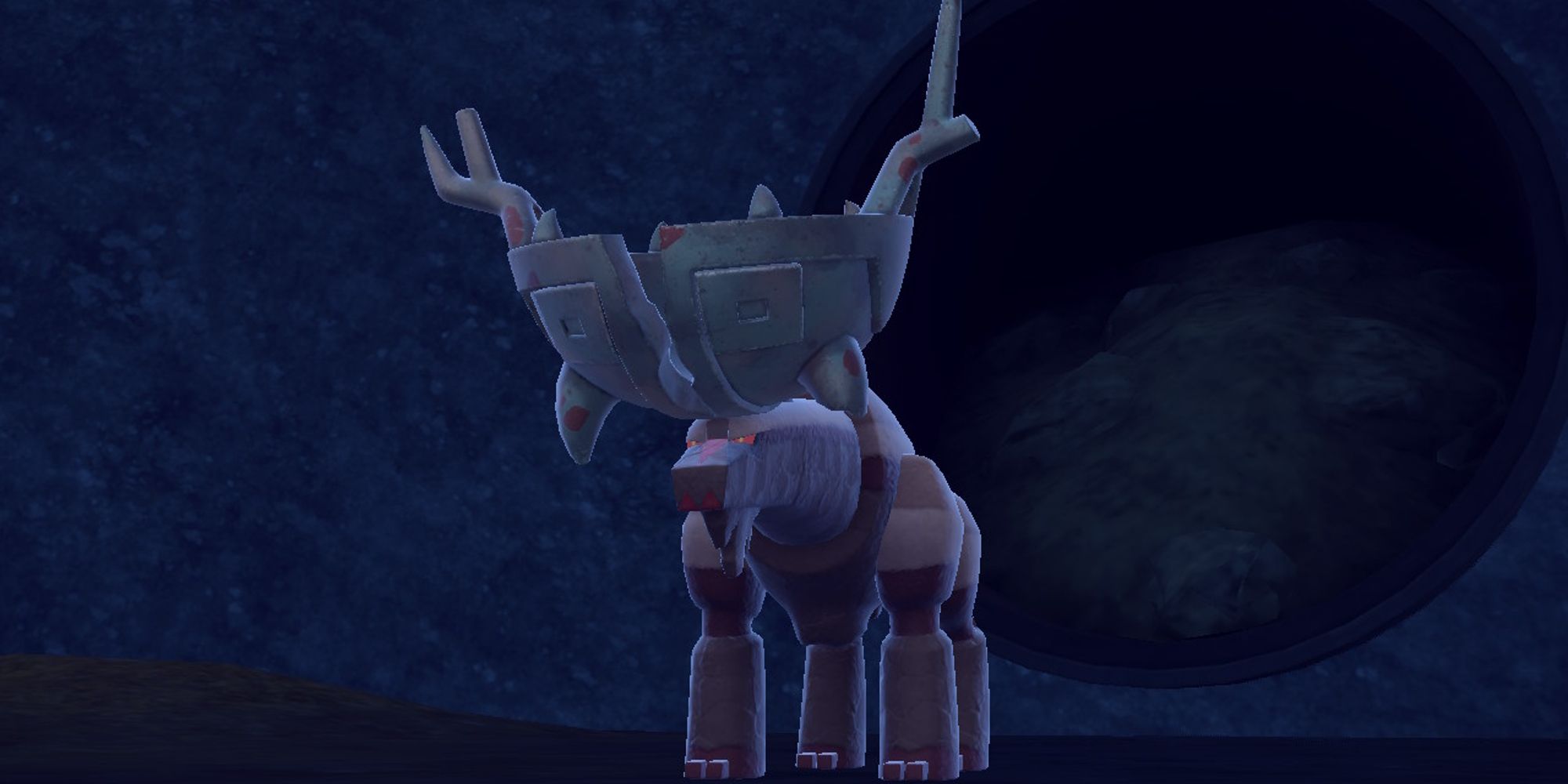 Entry Hazard Setters are in charge of setting Stealth Rocks, Toxic Spikes, or Spikes in the field. They can't be leads as they aren't as fast as proper leads, but they are good options if you want to start the match with a much more offensive Pokemon or if you need a defensive Pokemon that can deal residual damage on your team.
On the other side of this coin, we have Rapid Spin and Defog users. These are in charge of removing the Entry Hazards in the field. These are usually very defensive Pokemon that can handle the damage of the Entry Hazards to then remove them.
Ting-Lu, Ground/Dark-type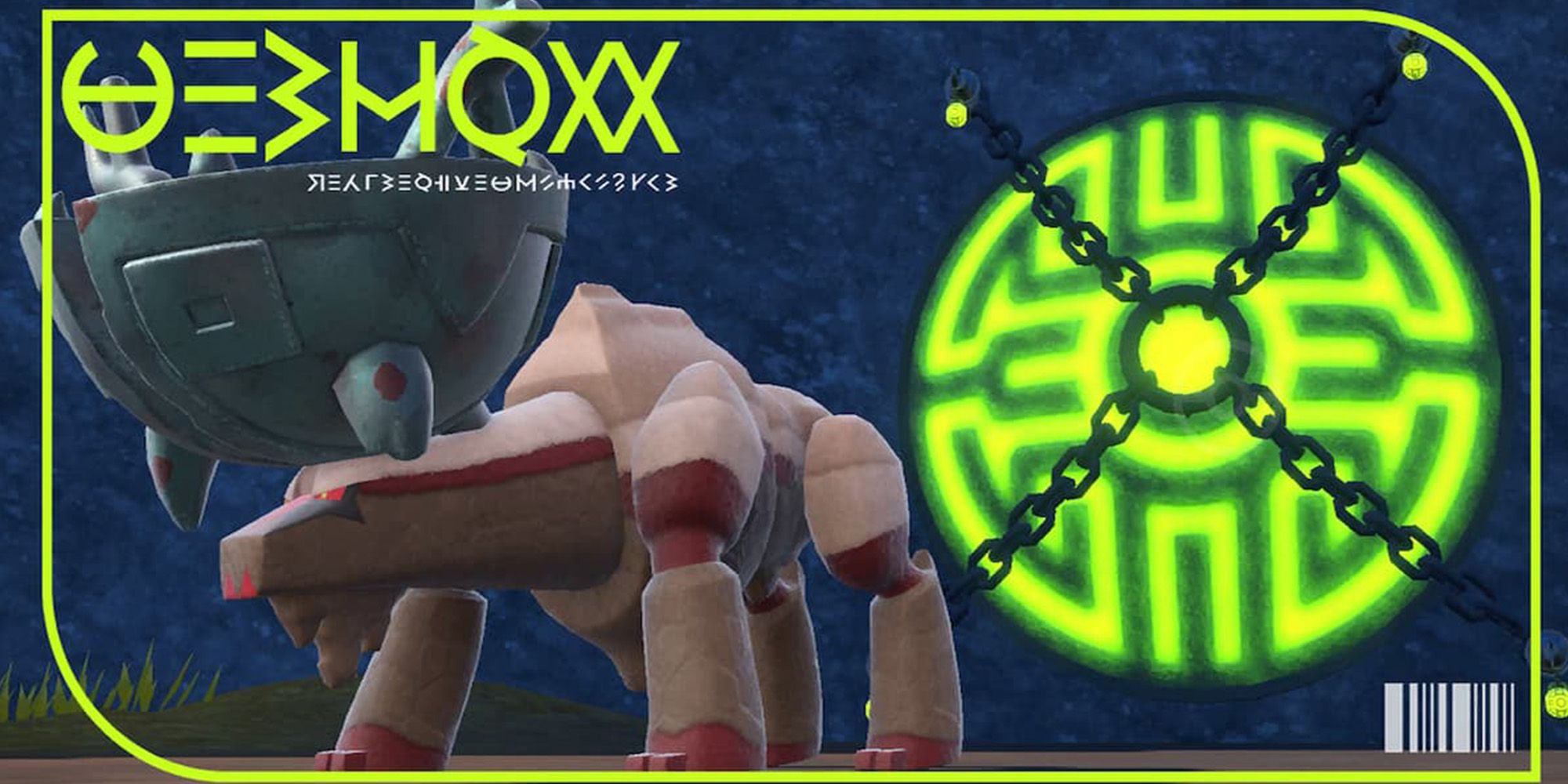 Ting-Lu is a bulky and defensive Pokemon (HP: 155, Defense: 125) with a lot of tricks under the sleeve. It has a great ability that can deactivate any Special Sweeper in the meta, and the best part of it is that it has access to Stealth Rock and Spikes.
This is Ting-Lu's Best Build:
Moves

Stealth Rock

Ruination

Spikes

Earthquake

Item

Leftovers

Ability

Vessel Of Ruin

Nature

Careful (+Special Defense, -Special Attack)

EVs

252 HP / 4 Def / 252 SpD
Ting-Lu will come onto the field whenever the opponent is using a Special Sweeper. Ting-Lu will decrease its stats with its ability, Vessel Of Ruin, which decreases the opponent's Special Attack by 25 percent. After that, Ting-Lu will set Stealth Rocks or Spikes (depending on the situation) and will end up things by using Earthquake or Ruination, depending on if the opponent switches or not.
As Ting-Lu can act as a wall, its best companions can be any very offensive Pokemon. You have options on Kingambit, Dragonite, Skeledirge, or Gholdengo. These guys will get rid of the walls that you'll find on any team in OU.
Any Ghost or Fairy-type attacker can do much alongside Ting-Lu, as it's a great response to defeat opposing Ghost-types like Gholdengo or Dragapult.
Great Tusk, Ground/Fighting-type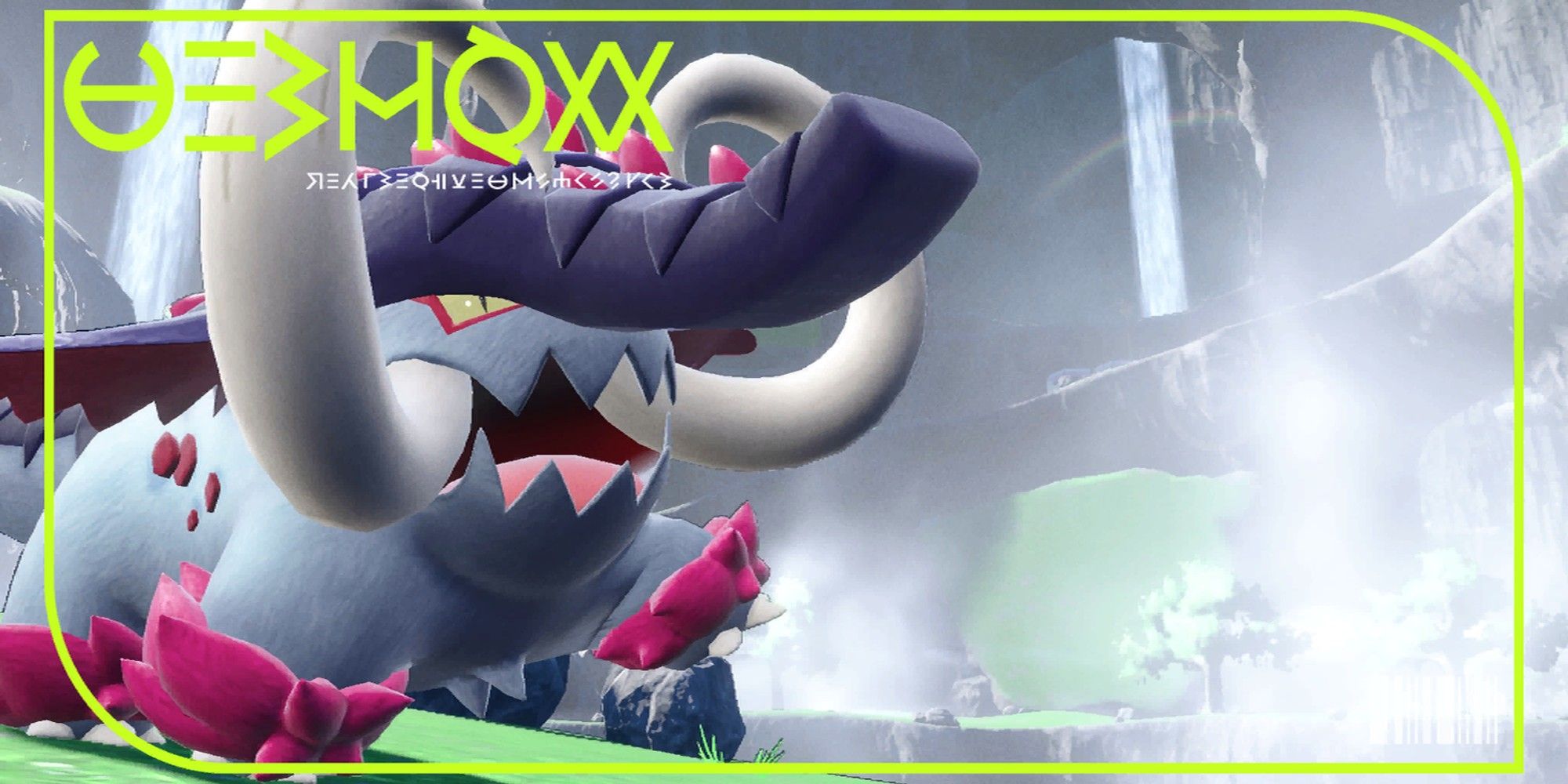 Great Tusk is a heavy-duty Pokemon with access to strong and very offensive moves because of its Attack stat (131) and be a good response to very offensive Pokemon because of its Defense (131).
Its stats make it one of the best Wallbreaker of the meta. It has access to Rapid Spin, which also makes it the best option to get rid of Entry Hazards.
This is Great Tusk's best Build:
Moves

Headlong Rush

Close Combat

Knock Off

Rapid Spin

Item

Leftovers

Ability

Protosynthesis

Nature

Jolly (+Speed, -Special Attack)

EVs

252 Atk / 4 Def / 252 Spe
Great Tusk is the response to Entry Hazard Setters and Dedicated Leads such as all the ones we have already seen in this guide. Great Tusk will enter the field and do Rapid Spin, then it can leave or remain depending on if the opposite team has a Ghost or Psychic-type on the field.
Even though Great Tusk is weak against Water-types, its Close Combat is very hard to switch into, which means it'll seriously hurt the common Water-type threats, like Dondozo.
As Great Tusk can get rid of Dark-types because of its Close Combat, all the Ghost-type users will love to be around it, specially Dragapult, Skeledirge, and Gholdengo. Its access to Rapid Spin will also make it a great option to be on the same team as Cinderace or any Flying-type.
Any Lead, such as Meowscarada, will also be a good partner in crime for Great Tusk, as they'll be chipping down the usual Walls of the meta.
Sweepers And Wallbreakers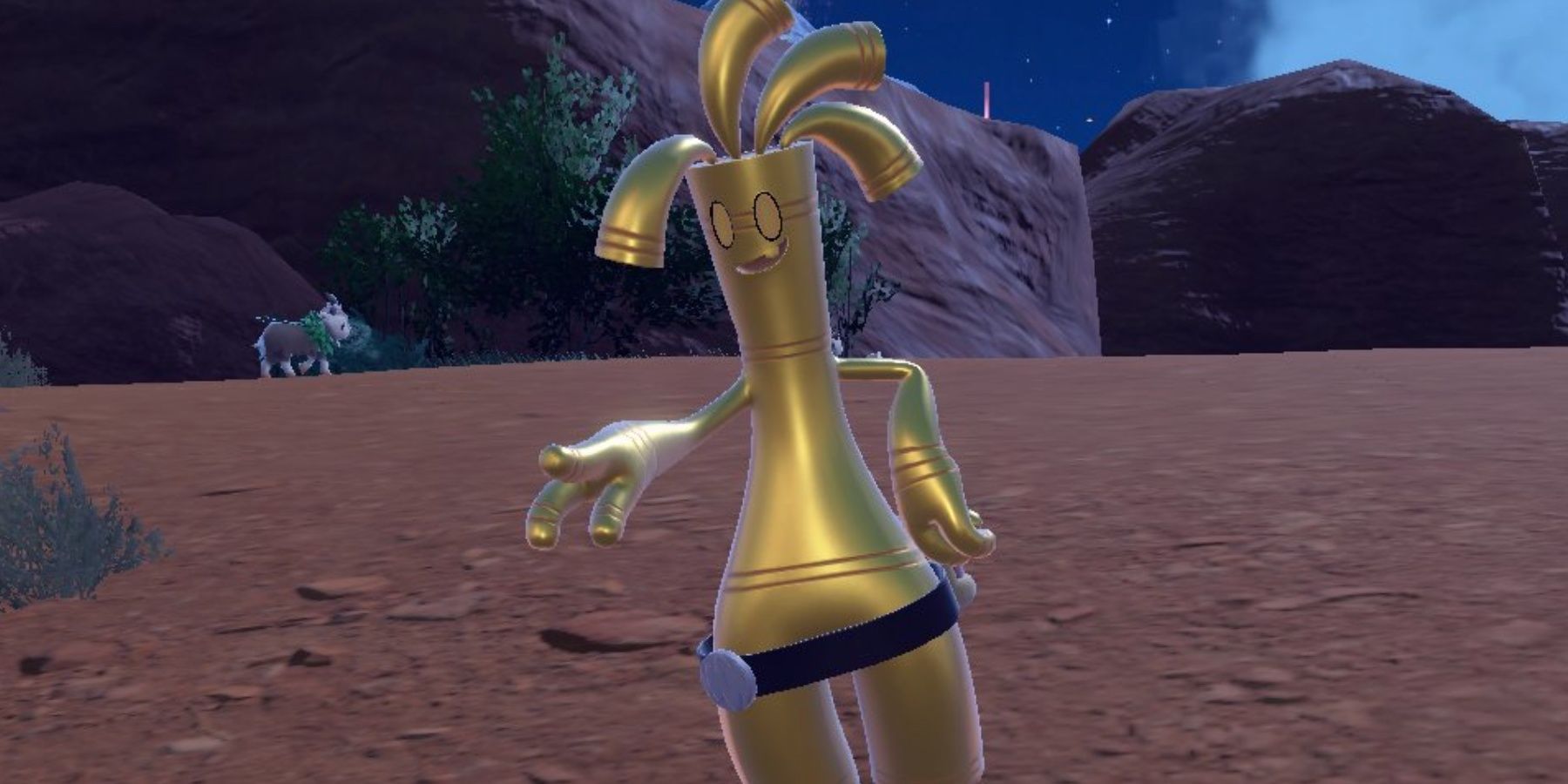 The Sweepers are in charge of being the damage outputs of their respective teams. That's all they have to do. This makes them the usual protagonist of any team, and that's why you have to know how to cover them perfectly.
On the other side, the Wallbreakers are special Pokemon that have a lot of offensive potential and can sweep through Wall Pokemon with ease and without much preparation. They are very important to clean the path for other Walls or Entry Hazard Setters.
Gholdengo, Steel/Ghost-type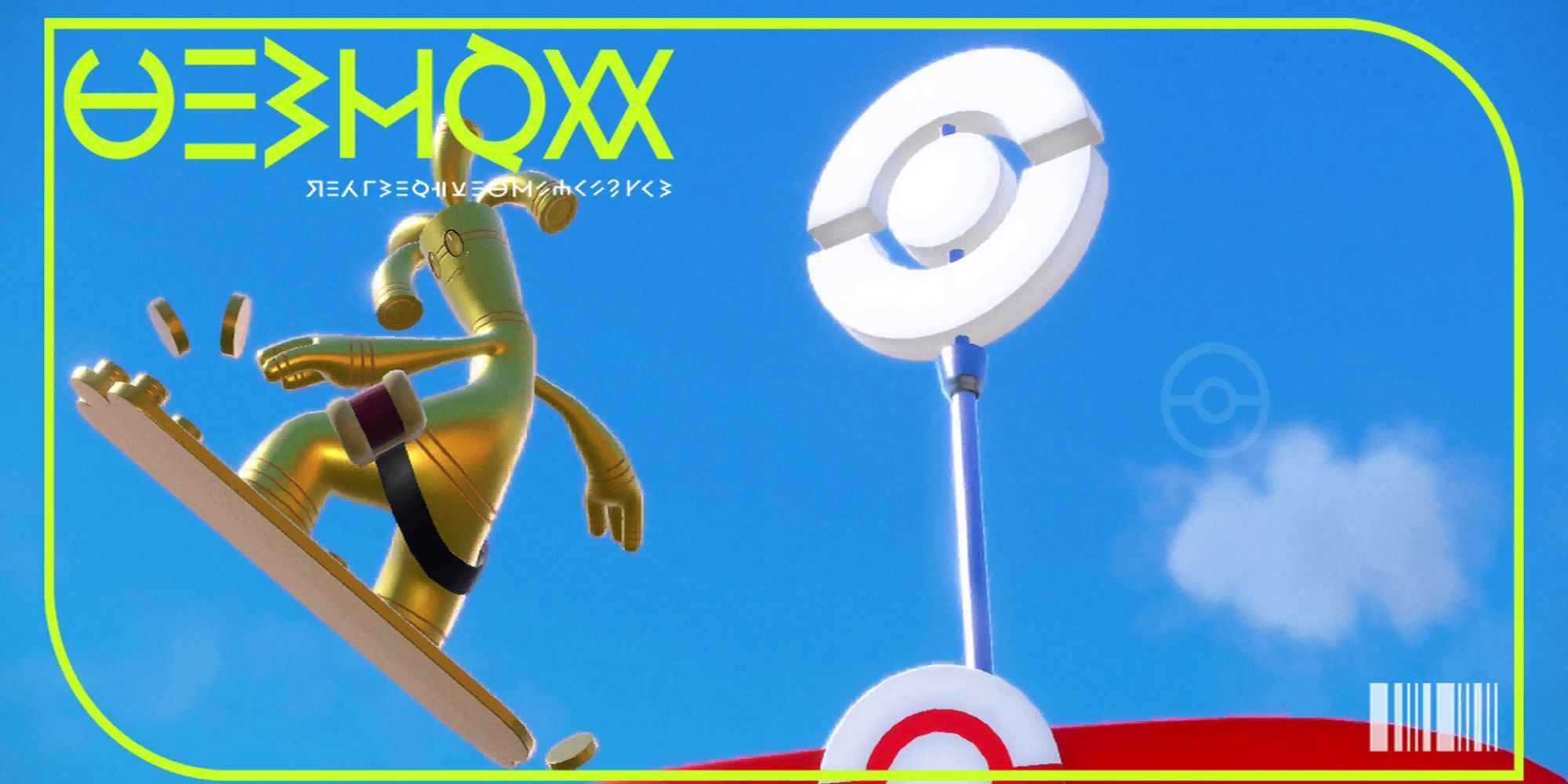 Gholdengo is a very good Special Sweeper. Its Special Attack (133), its vast Movepool with access to setup moves like Nasty Plot, and its ability, Good as Gold, which makes it immune to Burns, Poisons, and Paralyzations, makes it the best Special Setup Sweeper of OU.
This is the best build for Gholdengo:
Moves

Nasty Plot

Shadow Ball

Make It Rain

Recover

Item

Air Balloon

Ability

Good As Gold

Nature

Timid (+Speed, -Attack)

EVs

252 SpA / 4 SpD / 252 Spe
The idea with Gholdengo is to use it whenever you see a Rapid Spin user, like Great Tusk or Glimmora, to block them. Then, you can use the chance to use Nasty Plot to buff Gholdengo's Special Attack. After that, you'll be attacking with Shadow Ball and Make It Rain, and then heal with Recover. It's great to use in the late game as it gets a lot of momentum.
The Air Balloon protects Gholdengo from getting harmed by Ground-type moves and Entry Hazards, which gives it a good chance to switch without getting attacked by Great Tusk.
Gholdengo needs a Wall as a company, and if it checks the Fire-type, it'll be better. Pokemon like Garganacl or Dondozo are ideal for this task, as well as Great Tusk, which can also work as a highly appreciated Entry Hazard Setter.
Iron Moth, Fire/Poison-type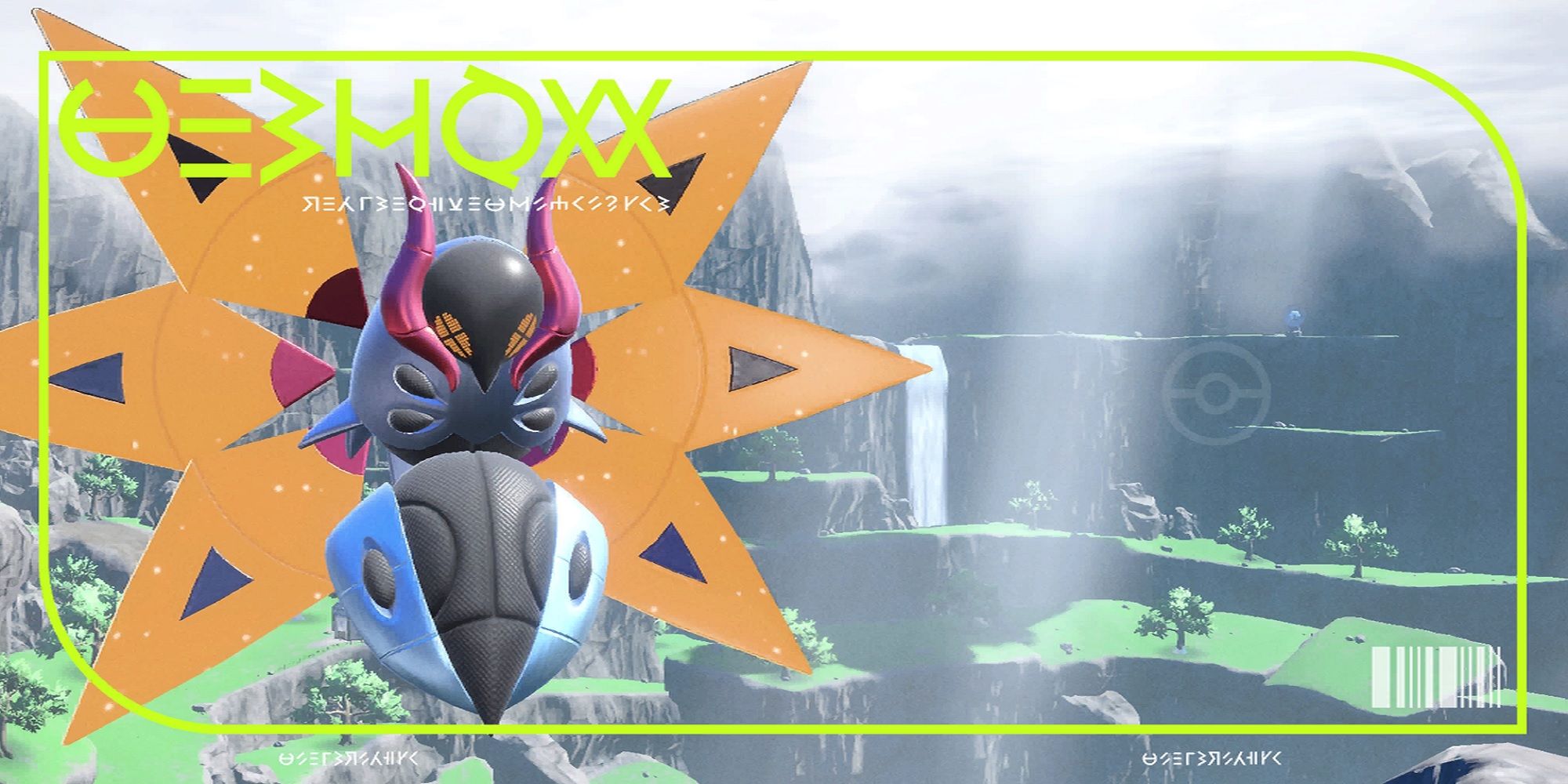 Iron Moth is an excellent Wallbreaker that doesn't need much preparation to deal a lot of damage. It shines above the rest because of its exaggerated Special Attack (140), and its great Speed (110) that gets buffed with its Ability, Quark Drive.
This is the best build for Iron Moth:
Moves

Flamethrower

Energy Ball or Psychic

Sludge Wave

Dazzling Gleam

Item

Booster Energy

Ability

Quark Drive

Nature

Timid (+Speed, -Attack)

EVs

124 Def / 132 SpA / 252 Spe
The idea is to use Iron Moth in the later stages of the game. As it hits the field, its Booster Energy will activate, which will proc its ability, Quark Drive, giving Iron Moth a great Speed buff, enough to outspeed any other sweeper out there.
Then, you'll attack with Iron Moth until you win or Iron Moth gets decimated by any other attacker or any Pokemon that can damage it. Its moveset lets it be a threat against Ghost, Dragon, Steel, Grass, and Ground-types, depending on if you want to use Energy Ball (that can get rid of Ground-types) or Psychic (that can be a good response to Ghost-types).
Now, if you don't want to decide between two moves, you can use Iron Moth alongside any Ghost-type user, such as Gholdengo. Skeledirge isn't much recommended as you already have Fire-type moves with Iron Moth.
Don't forget to provide Iron Moth with Entry Hazard setters and Rapid Spin Users. Meowscarada and Great Tusk are great options. Iron Moth is very susceptible to Entry Hazards!
Baxcalibur, Dragon/Ice-type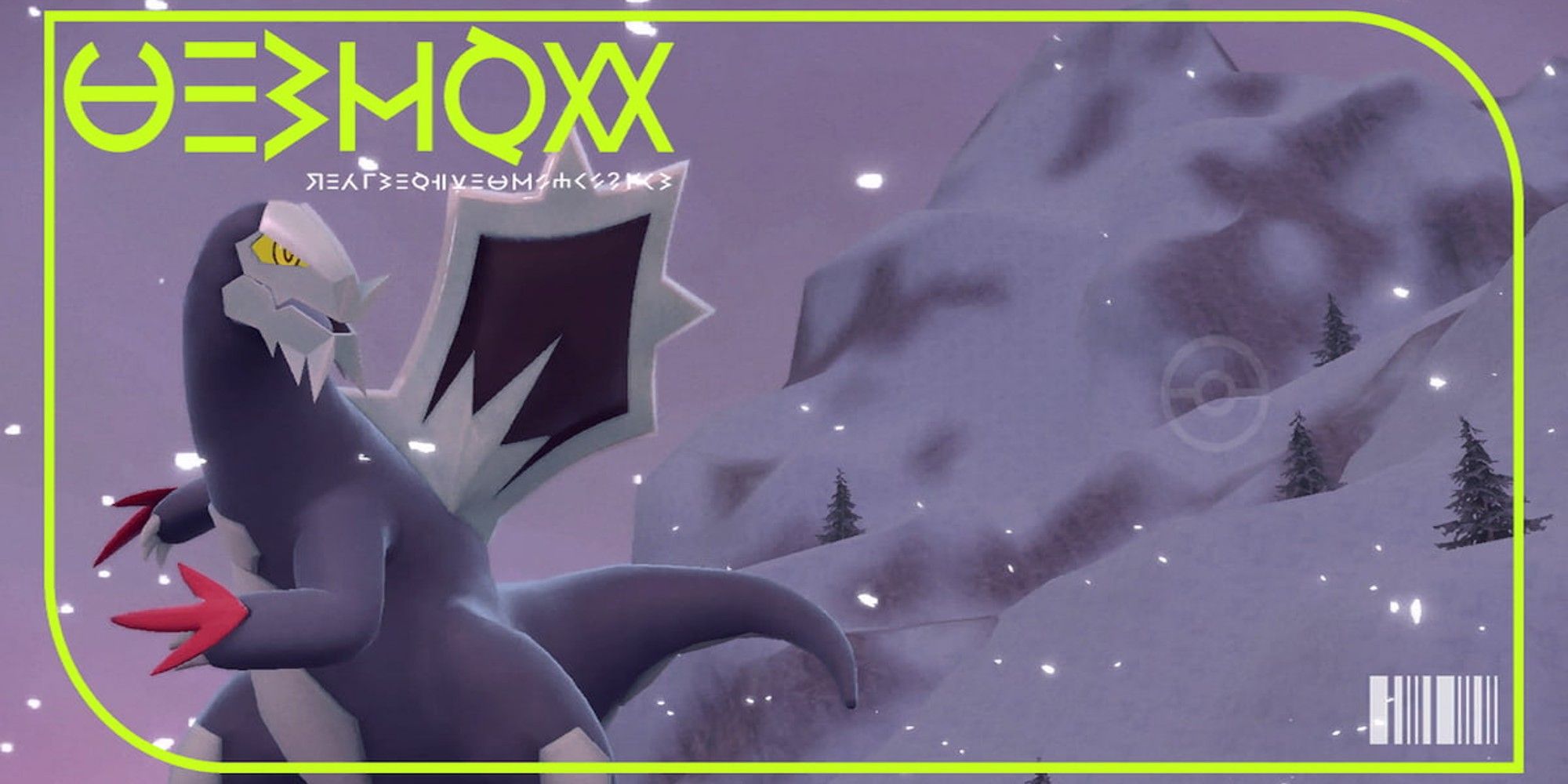 Baxcalibur is a very potent offensive Pokemon with high HP (115) and Attack (145) which makes them the perfect Wallbreaker. Its access to Swords Dance and Dragon Dance also makes it a dangerous and almost unstoppable threat.
This is Baxcalibur's Build:
Moves

Dragon Dance

Glaive Rush

Icicle Crash

Earthquake

Item

Heavy-Duty Boots

Ability

Thermal Exchange

Nature

Jolly (+Speed, -Special Attack)

EVs

252 Atk / 4 Def / 252 Spe
​​​​​
Baxcalibur will enter the battle whenever you are facing a Wall Pokemon or a Dragon-type attacker. If you are against a Wall, you'll have enough time to use a Dragon Dance, which will either force a switch or you'll defeat your opponent's Wall. In case you are against a Dragon-type, you have several options, like Icicle Clash or Glaive Rush. The latter is a good move, but it'll let you susceptible to receiving double damage after using it.
In this case, Great Tusk isn't much needed as Baxcalibur has Heavy-Duty Boots, which prevents it from receiving damage from Entry Hazards. Nonetheless, Baxcalibur would need some help from Meowscarada or Garchomp to set some Entry Hazards at the start of the match.
A Stall Pokemon, like Clodsire or Toxapex, will also benefit from having a late-game sweeper or Wallbreaker as it is Baxcalibur in its team.
Kingambit, Dark/Steel-type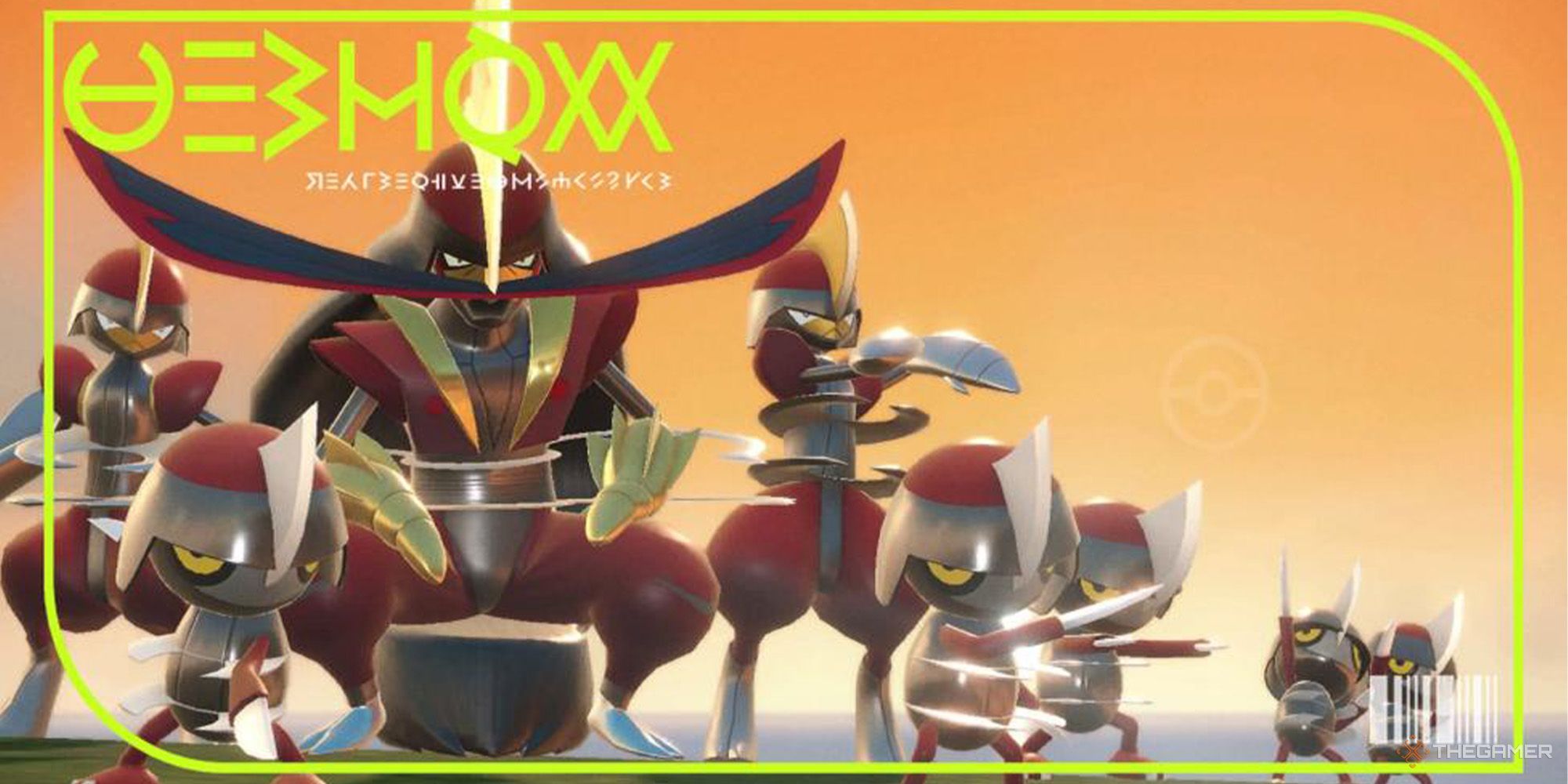 Kingambit is a great Late-game Wallbreaker that doesn't need much preparation. It has a great Attack (135), and a very good defense (120), which gives it a chance to sweep and hold on in the field in case it's the last one on your team.
Kingambit can also give usage to its Ability, Supreme Overlord, which buffs its Attack whenever a teammate faints, to be a Revenge Killer and Late-Game Sweeper. Regardless of its function, you can be sure Kingambit will be a great asset to finish the match.
This is the best build for Kingambit:
Moves

Swords Dance

Kowtow Cleave

Iron Head

Low Kick

Item

Heavy-Duty Boots

Ability

Supreme Overlord

Nature

Adamant (+Attack, -Special Attack)

EVs

252 Atk / 4 Def / 252 Spe
When you run out of options, bring Kingambit to the field. Most of the time, you'll be able to do a Swords Dance to buff its attack, and this is because Fairy, Ghost, and Psychic-types can't do anything against it. Walls can't do much either, so you'll usually have the chance to prepare Kingambit to attack.
If you happen to switch to a Fire or Fighting-type Pokemon, like Great Tusk or Cinderace, you can opt for using its Tera Fire-type to flip things in your favor.
Now, it's time to attack. Use Kowtow Cleave to get rid of the likes of Dragapult, Gholdengo, Skeledinge, and any other potential Wall, use Iron Head in case you are facing a Fairy-type Pokemon, and use Low Kick to get rid of any Dark-type out there, like Meowscarada, Roaring Moon, or Ting-Lu. It's a matter of taking the best decision depending on the Pokemon you are facing.
Entry Hazard teammates are a must for Kingambit. Meowscarada is a great option, as it's weaker than Garchomp or Glimmora and can get easily defeated, granting Kingambit a stack of Supreme Overlord.
It's not recommended to have many Walls in a team with Kingambit as the main damage source – if they don't die, you'll lose damage potential as Kingambit will not be able to stack Supreme Overlord buffs.
Baxcalibur can also be a great teammate, as it can burst the Walls that Kingambit can't.
RELATED: Pokemon Scarlet and Violet: How To Check IVs
Walls And Tanks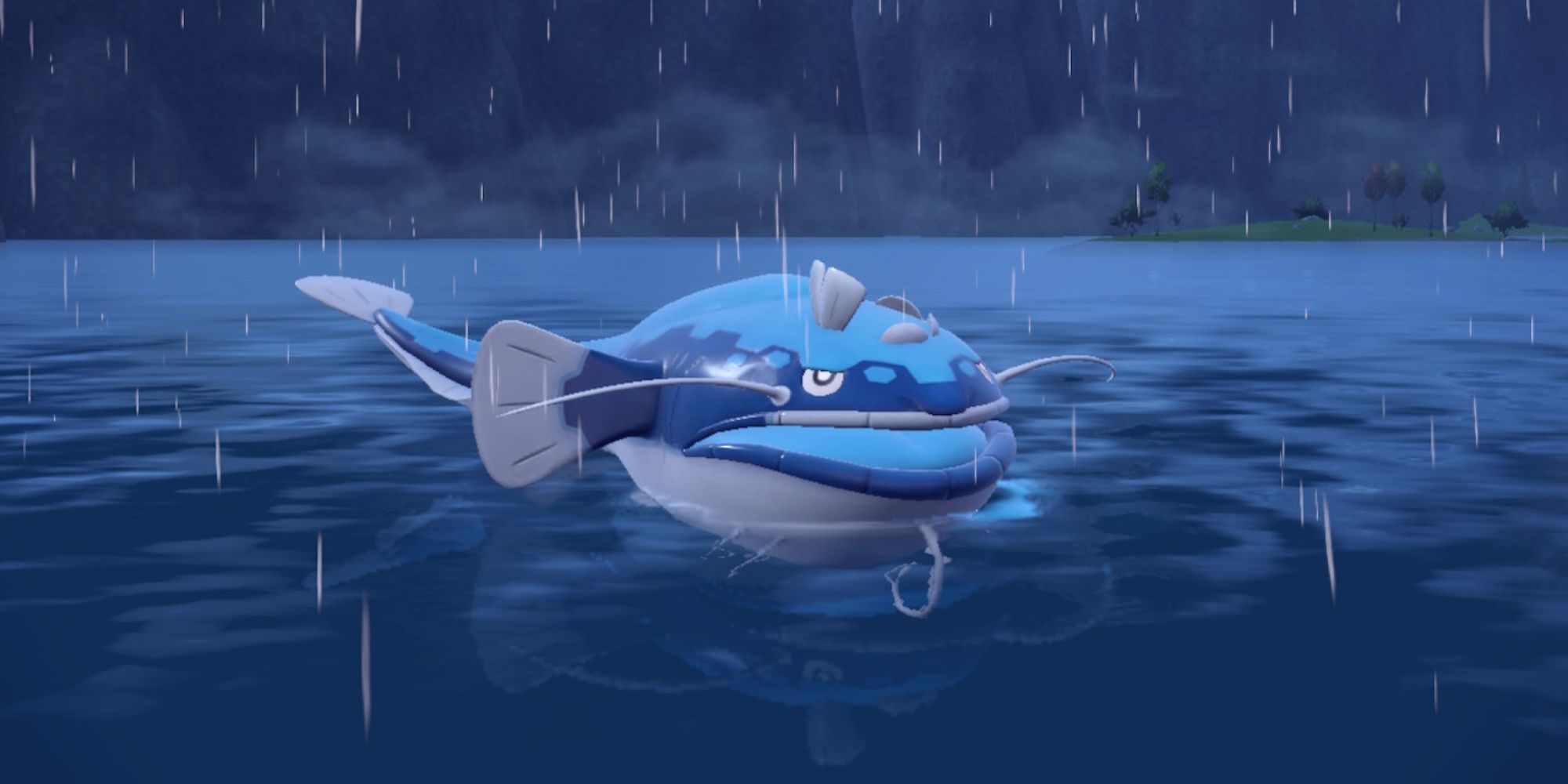 In OU, the Walls are in charge of stalling the opposite team. You'll stall a team by poisoning it, chipping it down with Entry Hazards, decreasing their stats, and more.
On the other side, the Tanks are berserks that can resist and deal a lot of damage. They usually have the task of stopping Sweepers from dealing a lot of damage.
These are the most used Walls and Tanks of OU:
Dondozo, Water-type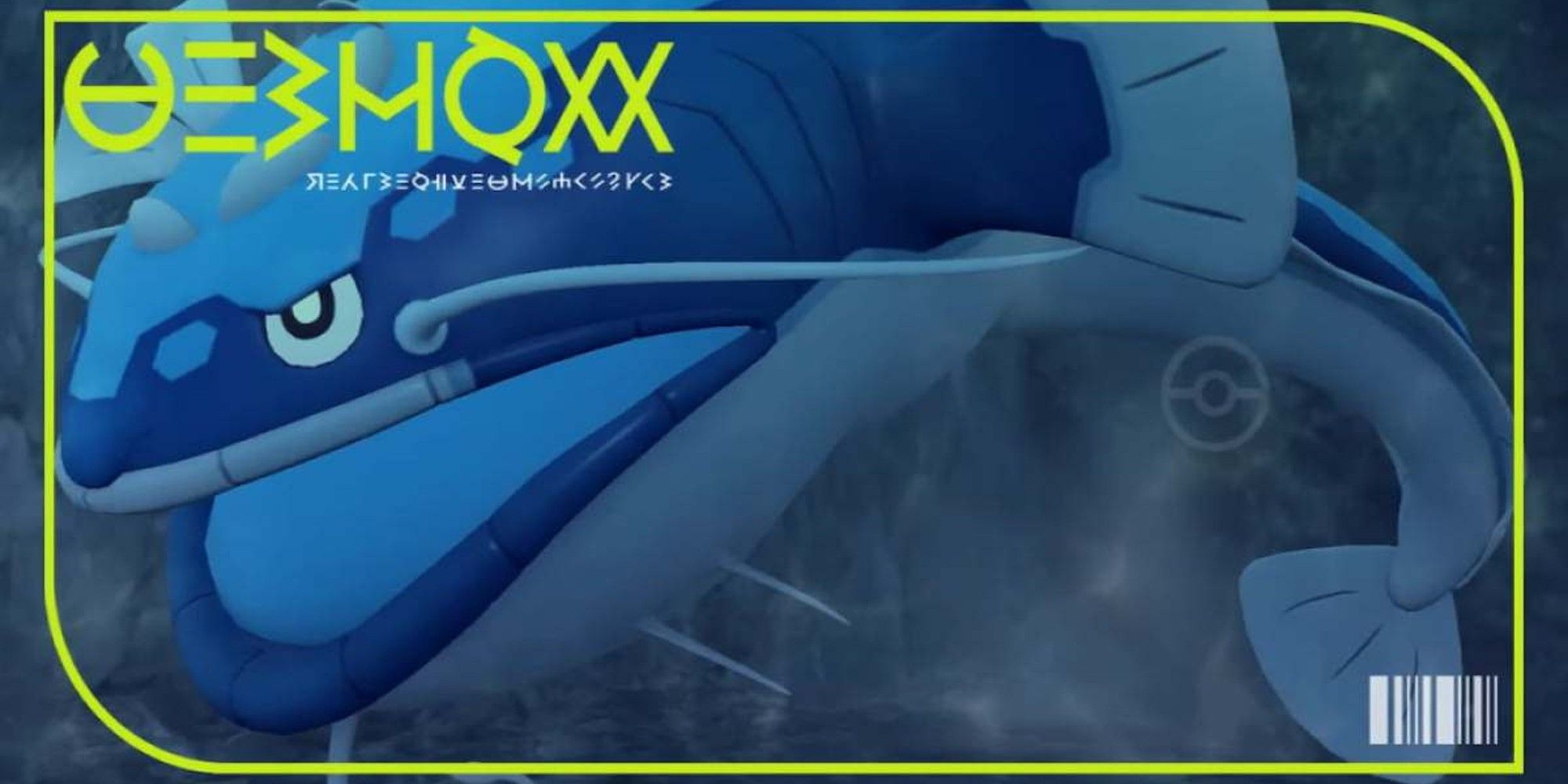 Dondozo is a beast of a Wall, capable of stopping almost any setup sweeper we have already seen, and much more. Its best stat is its HP (150) and its Defense (115) making it a sturdy and a-very-hard wall to jump over. Let's see its build:
Moves

Liquidation

Body Press

Rest

Yawn

Item

Leftovers

Ability

Unaware

Nature

Impish (+Defense, -Special Attack)

EVs

252 HP / 252 Def / 4 SpD
Dondozo is pretty hard to take down. Its task will be getting in the field, using Liquidation to get rid of Fire, Ground and Rock-types while dealing good damage against neutral types. In case it is against a Dark or Steel-type, you can use Body Press, which will give usage to Dondozo's Defense stat to deal an astounding amount of damage. Kingambit can't do much against it.
Now, if you are against a Setup Sweeper like the ones we have already seen or Roaring Moon, Iron Valient or Dragapult, you can opt for using Yawn, which will make them fall asleep, forcing your opponent to switch.
Lastly, if Dondozo is about to fall, Rest will be very helpful here. The Leftovers will help it resist in the field while asleep.
The best teammate for Dondozo is another wall, Clodsire, which can poison and chip down the opponent's Pokemon very easily. Others, like Ting-Lu are also a great option, mostly because of its signature move, Ruination, which decreases the damage of Special Attackers, a zone that Dondozo can cover by itself.
Special Sweepers, like Hatterene or the aforementioned Gholdengo are good teammates too, as Dondozo will be in charge of defeating the physical wall breakers and sweepers of the opposite team.
Garganacl, Rock-type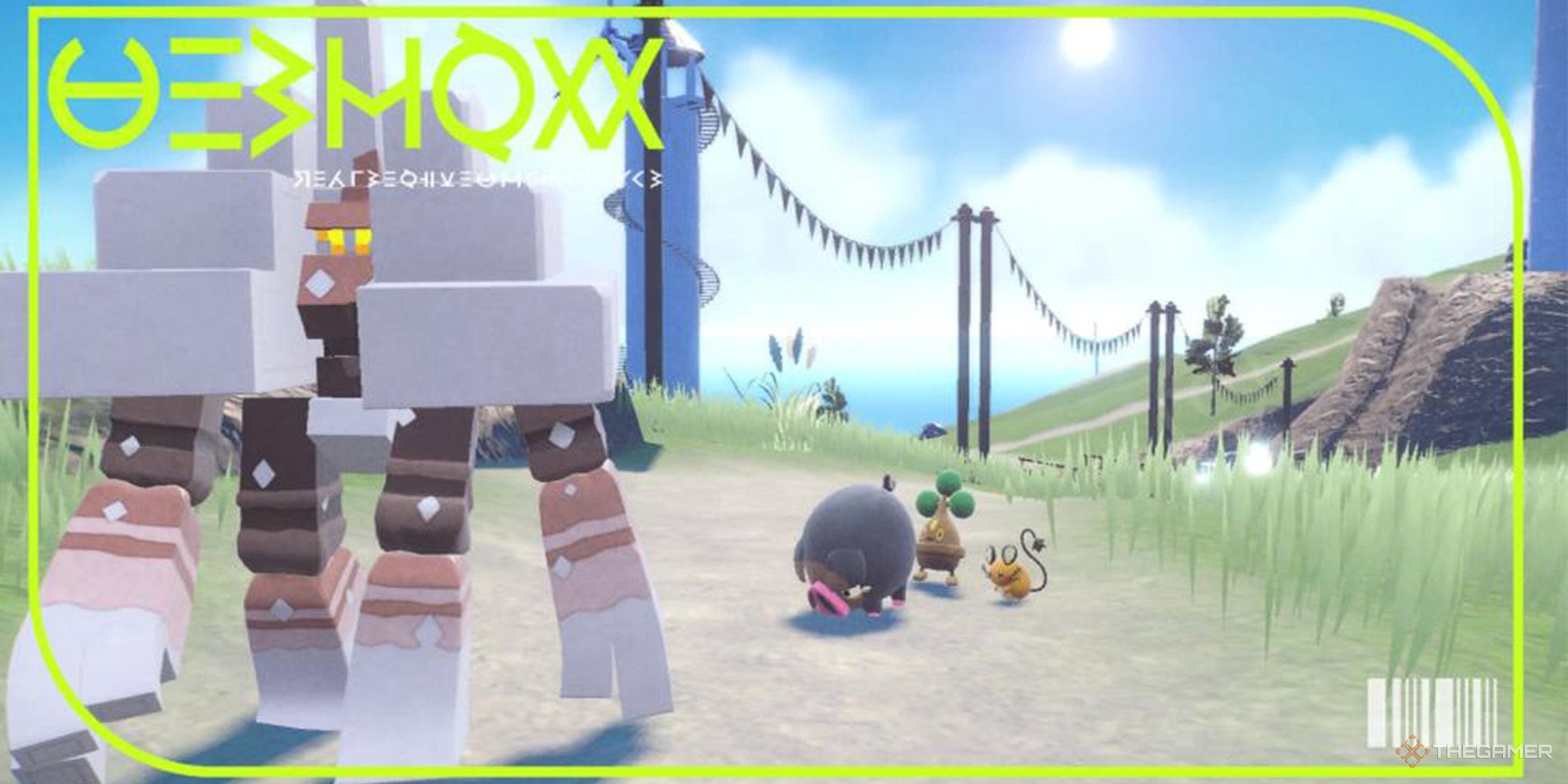 The meta is usually filled with Walls using Curse to boost their stats. The master of this strategy, undoubtedly, is Garganacl. It has a wonderful Defense (130) while its Attack and HP are also very good (100 both). Let's see its build:
Moves

Curse

Salt Cure

Recover

Earthquake

Item

Leftovers

Ability

Purifying Salt

Nature

Impish (+Defense, -Special Attack)

EVs

252 HP / 156 Def / 100 SpD
Garganacl has the chance to enter the field basically whenever you want. There's only a few Pokemon that can take it down, like Slowking, Quaquaval and Greninja, but they aren't common, or Meowscarada and Dondozo, but they aren't much of a problem for a sturdy boy as it is Garganacl.
As it enters the field, you'll have to use Curse. Do it as much as you can; it's important to buff its Attack and Defense, because you'll use them with Salt Cure.
Salt Cure is a move that deals passive damage at the end of every turn, and deals extra damage to Water and Steel-types; that's why Water-types aren't much of a problem for Garganacl.
If Garganacl needs to heal, it has Recover, and if it needs to attack a Pokemon that resists Rock-type moves, it has Earthquake.
Garganacl is an excellent teammate in a Stalling team, as it works well to cover the weaknesses of most of the Walls of the meta. It can protect Toxapex and Skeledirge easily, while Clodsire will help it deal extra damage by poisoning the opposite team.
Garganacl also needs to be near an Entry Hazard Setter. Great Tusk is a great option, as it can also learn Knock Off, which will remove any Heavy-Duty Boots, Air Balloons, and Leftovers out there.
Clodsire, Poison/Ground-type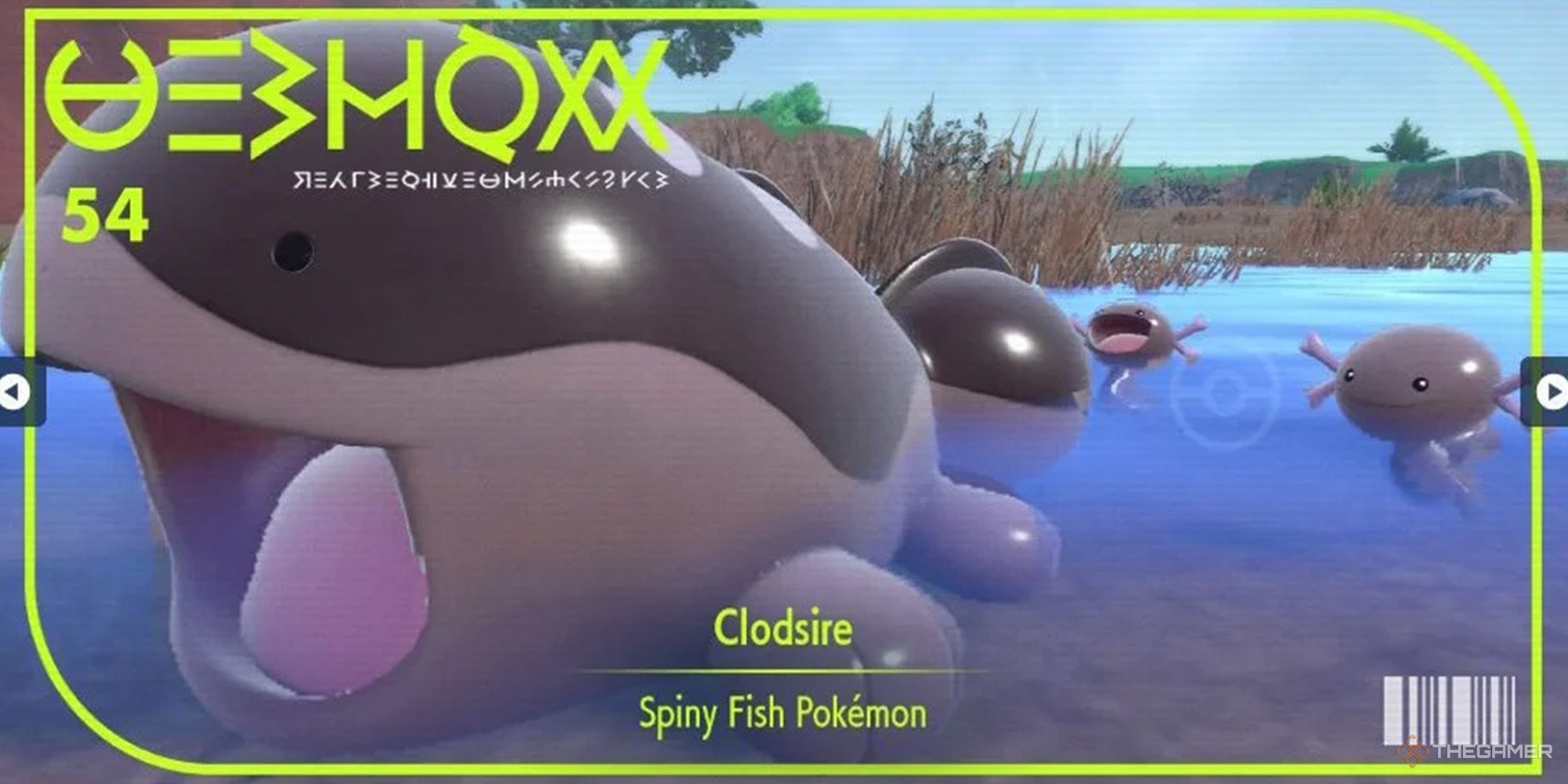 Clodsire is the signature Staller of OU, alongside Toxapex, who we'll see later. Clodsire is able to poison and deal passive damage by setting Entry Hazards while being very sturdy. Its best stat is its HP (130), while its Special Defense is very good too (100). It lacks Defense (a mere 60) and has a relatively good Attack (75).
This is Clodsire's best build:
Moves

Toxic

Spikes

Recover

Earthquake

Item

Leftovers

Ability

Unaware

Nature

Careful (+Special Defense, -Special Attack)

EVs

252 HP / 4 Def / 252 SpD
Clodsire is like a Special Defense Garganacl, that's why they are good teammates, as both complement each other. Clodsire will enter the field only to Toxic the opponent's Pokemon. Now that they are poisoned, you can either go for some Spikes (if you lack an Entry Hazard Setter in your team) or try to go for an Earthquake.
No one will be able to decrease your stats when attacking you thanks to Unaware, so Clodsire's only problem will be if it gets asleep by someone using Yawn on it, or if it gets seriously damaged. No matter the case, you can use Recover to heal it; it'll be good as new!
Besides its synergy with Garganacl, Clodside is a great asset for Stalling teams and Pokemon that can set Entry Hazards, so you can stack a lot of Spikes in the field if you play it alongside Meowscarada or Great Tusk. Clodsire also needs someone who covers for its Water-type weakness. Again, Meowscarada or Toxapex are good assets too. The latter one is in case you are going for a Stalling team.
The most dangerous threat for Clodsire is Gholdengo and its ability, Good As Gold, which makes it immune to Toxic. To get rid of it, a Kingambit is highly needed.
Toxapex, Poison/Water-type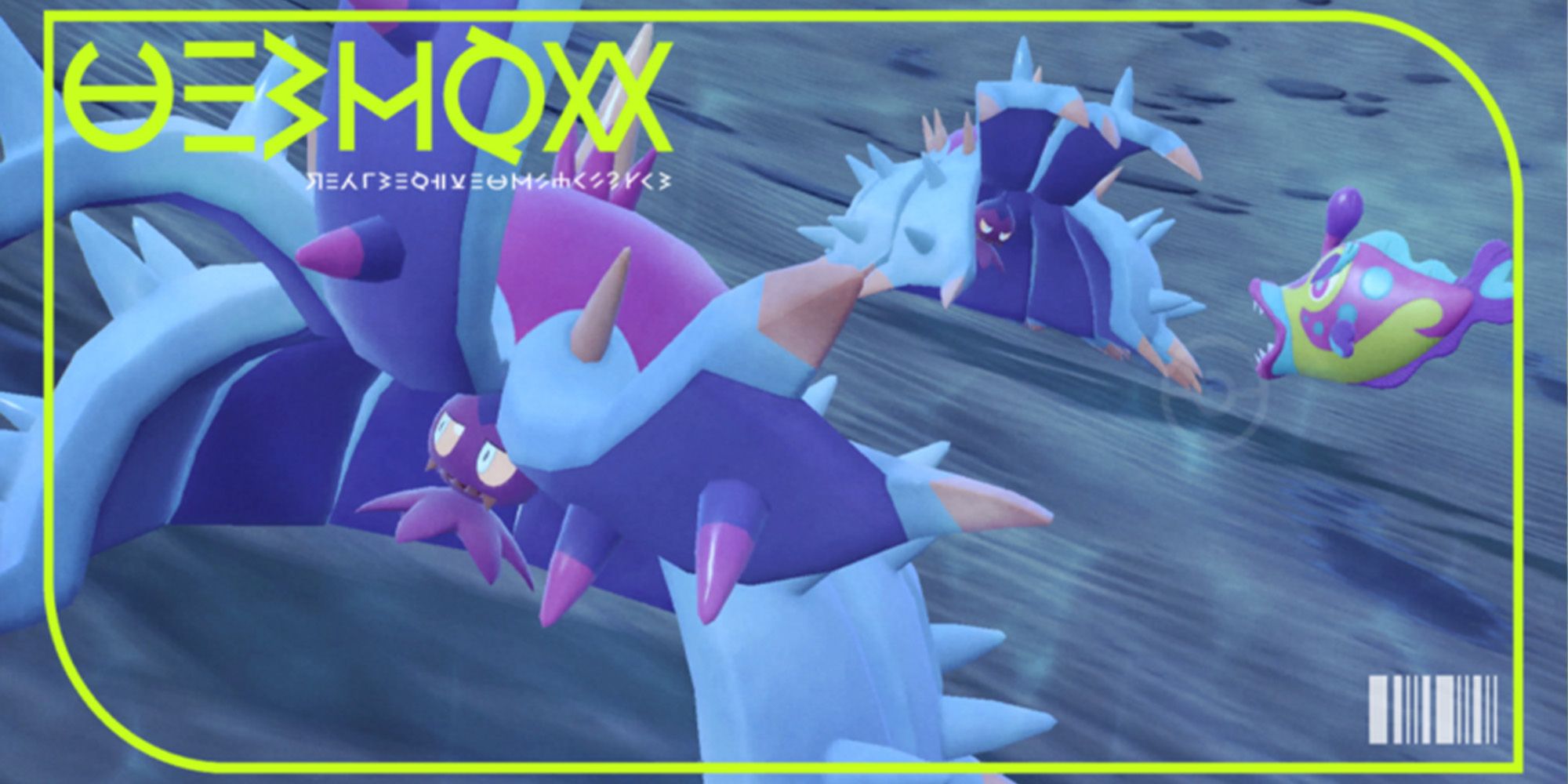 Toxapex is one of the best Walls out there because it's a mixed Defender. It has one of the best Defenses (152) and Special Defenses (142) in the tier, making it a great Pokemon to use as a response for any special or physical sweeper.
This is its build:
Moves

Toxic Spikes

Haze

Recover

Surf

Item

Covert Cloak

Ability

Regenerator

Nature

Bold (+Defense, -Attack)

EVs

252 HP / 64 Def / 192 SpD
As Toxapex enters the field, its first task will be setting Toxic Spikes. Then, Toxapex will sit there for a long while. You'll have to use Haze, which eliminates all the Status changes, whenever you are in front of a Setup Sweeper. If you can't poison a Pokemon because they are Flying or Steel-types or you are in front of a Gholdengo, you can use Surf to hurt them.
In most cases, they won't have any reliable option to hurt Toxapex; that's why it can be in the field as long as it wishes. Lastly, whenever Toxapex is about to get defeated, you can use a Recover on it to heal it.
Covert Cloak is a good item that will prevent any Pokemon from decreasing your defense. With Covert Cloak, Toxapex won't get affected by any secondary effect of an attack.
Clodsire is a great teammate for Toxapex, as it checks its weakness to Electric-types. Garganacl is a good option as well, so you don't have two Poisoning Walls in your team. Toxapex is a great complement for Setup Sweepers because of its poisoning. All the previously mentioned Wallbreakers and Sweepers, alongside lesser ones like Skeledirge or Greninja will benefit from its poisoning potential.
It's important to partner Toxapex with offensive Pokemon, as it doesn't have any offensive potential.
NEXT: Pokemon Scarlet And Violet: Guide On Hyper Training