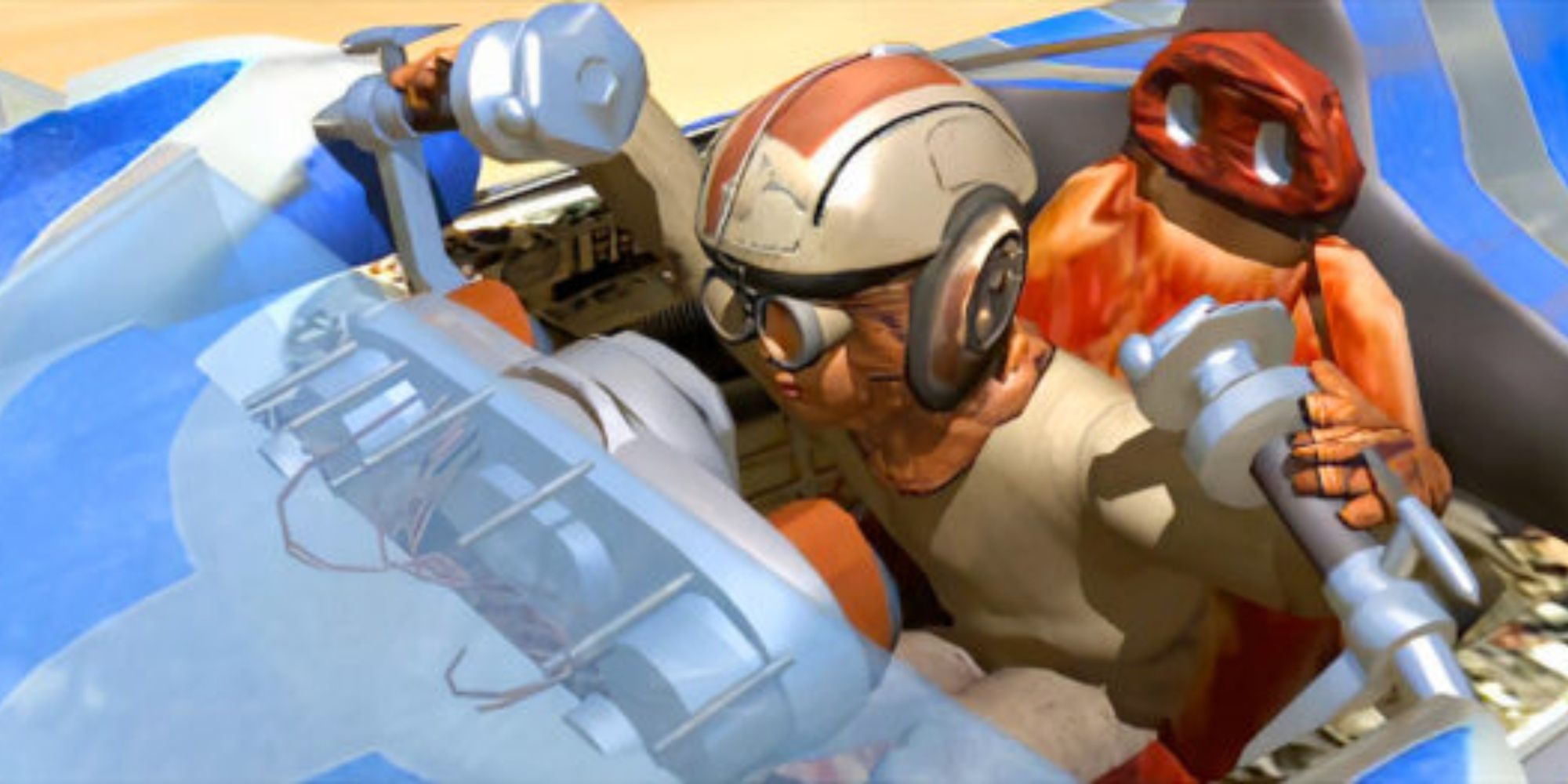 As developers continue to be mistakenly removed from video game credits, an interesting example of the exact opposite has emerged. Twenty-four years after its release, some have noticed that Tim Shafer is credited for Star Wars Episode 1: Racer, a game he wasn't actually involved with.
pointed out by truckle laughter, a Star Wars fan shared a screenshot of Podracer's credits, in which Schaefer is credited with "never actively trying to sabotage the project." Tagging Schafer in hopes of an explanation, the developer revealed how this happened.
RELATED: All Jedi Rankers: Survivors Can Eat My Ass
"The Podracing team was sitting next to the Grim team at LucasArts. I've asked," Schaefer replied. "'Why do we need to compliment you? You haven't contributed anything to the realization of this project!' I didn't do anything like that,' he said. I think they couldn't shake that logic!"
Since then, Schaefer has been in contact with: John NorresPerhaps one of the Podracer developers persuaded him to be included in the credits of a game he wasn't working on. Another fan jokingly used a reply to Schaefer's request for help in making a sequel, demanding that Podracer 2 not be actively sabotaged.
Then someone else found Schaefer's name in the credits of an entirely different Star Wars game that didn't involve Schaefer. Maesetote shared a screenshot of the credits for Star Wars: Dark Force, a game that came out four full years ago on Podracer. In these credits, Schaefer is listed as the project's "motivation guru."
Schaefer apparently spent a lot of time at LucasArts trying to get his name in the credits of as many games as possible. I look forward to hearing exactly what convinced the Dark Forces team to include him as a motivating guru for the development team. I'm sure he played a key role in making the game as polished as possible.
These days, video game credits are more at stake than funny Easter eggs waiting to be found. A campaign was needed to make sure the original creators of Pac-Man World were added to the credits of the remaster. DK rap writer Grant Kirkhope is also uncredited after the song appears in the Mario movie. That's despite it being used as part of the film's marketing when Seth Rogen heard it and jokingly commented on how awful it was.
Next: Tears of the Kingdom is much more gated than BOTW ever